The Crew Team Competes In The Head Of The South
November 18, 2019
From Nov. 7 to Nov. 10, 2019, Academy's crew team traveled to Augusta, Georgia to compete in the Head of the South. During the fall season the races are 5000 meters, or 3 miles. Normally it is about 25 minutes on the water.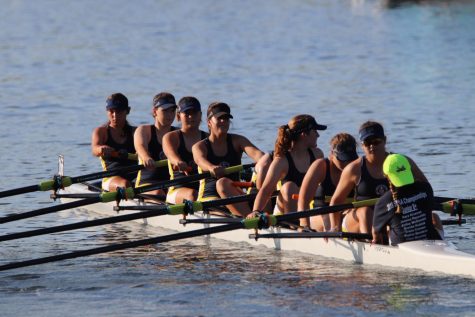 Academy competed with a lightweight eight boat, a quad A, a quad B, and a quad C. Quad A won 3rd out of 20 teams. In quad A was, Jessica Reyonlds, Eva Schnilager, Claire Mooney and Grace Cronen. 
Katelyn Butler ('22) said, "The regatta was a lot of fun. However, it was extremely cold. My boat was 15 minutes late to the race. So we had to cut 20 boats to get to the dock, then row 5000 miles to the start of the race. We ended up finishing in 15th place. Which is not bad for us cause we normally get last. However I know we all had a lot of fun."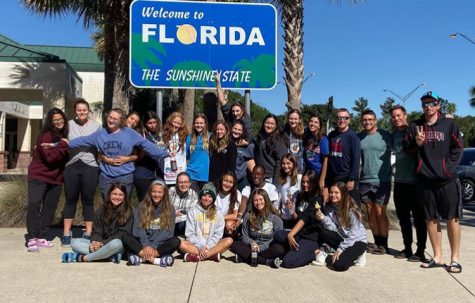 The light weight eight boat placed second out of two teams. At the front of the boat was Emory Peterson, she directed the rest of her boat where to go. The others in her boat include, Torrie Hifko, Asha Sneed, Amelia Vitello, Aspen Hunter, Kate Meryl, Avery Rodriguez, Lauren Meyer and Paige Mcguinn.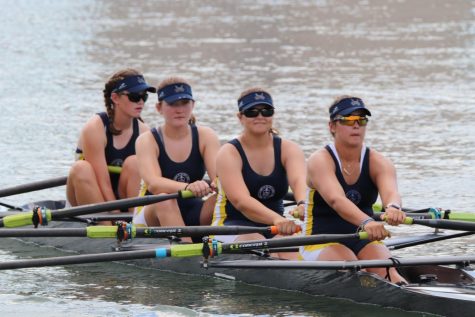 Emory Peterson ('22) said, "I had a fantastic time. The trip itself was amazing, and hanging out with all of the girls. It was an awesome bonding experience. The regatta was also fantastic. We had boats place and everyone did very well. It was a great way to end the fall season."