AHN Softball Senior Night 2021
April 19, 2021
On April 16, 2021, the Academy Softball team celebrated their senior night with a game against Academy at the Lakes.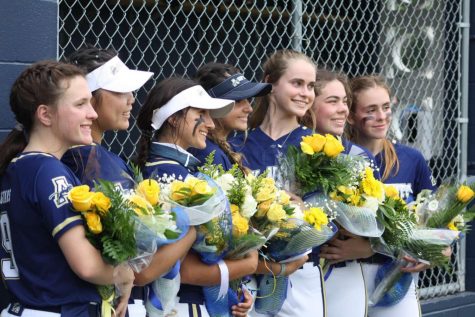 Zeta Bennett ('21) says, "Senior night was such a memorable night. We had so much love and support from friends, family, teammates and coaches and I will miss the bond this team has."
This years team has seven seniors:, Team Captains Rachel Petraca #9 and Chase Cordoves #51. Zeta Bennett #3, Devin Tauber #11, Ciara Daly #15, Audrey Barnes #42,  and Annabelle Sardja #44.
Annabelle Sardja ('21) says, "I thought it was so much fun and it was a special moment for everyone. We had friends and family there and we got to spend that night with each other and it's nice because we are all really close. It was overall a great night."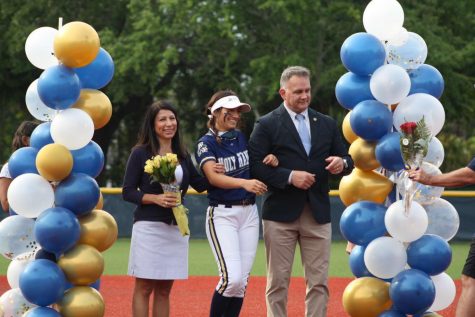 The families and players lined up and walked down the field through a balloon arch with 2021 balloons. The seniors were honored for their hard work and dedication to the team with goody bags, a framed picture of the graduating seniors, and thank you speeches from the underclassmen
Chase Cordoves ('21) says, "Senior night was so much fun. I will miss all the underclassmen and this team so much. All of my family and friends came out and it was overall such a good night."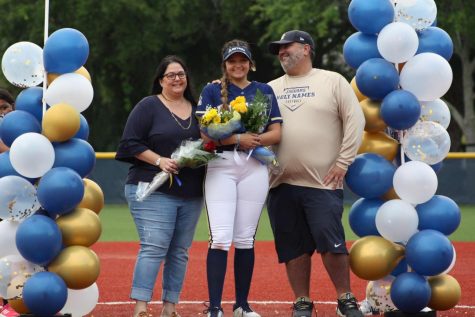 The seniors and underclassmen took the field and added another win to their season. The score was 8-2.