A New Season Begins for AHN Soccer
October 19, 2021
With the end of fall sports coming soon, winter sports are beginning to take over the world of AHN activities. Soccer has already begun preseason workouts, which have been going on since September. 
Tryouts for soccer are being held this week, October 18-19, from 3:30 to 5:30 and they are open to anyone. Kareem Escayg, the head coach of the soccer team, encourages everyone to join- whether players have participated in soccer for twelve years or two months. AHN prides itself on its inclusivity within sports. Many teams have both a JV and Varsity team, and soccer is no different. With two teams, it gives each player a better opportunity to join one of them.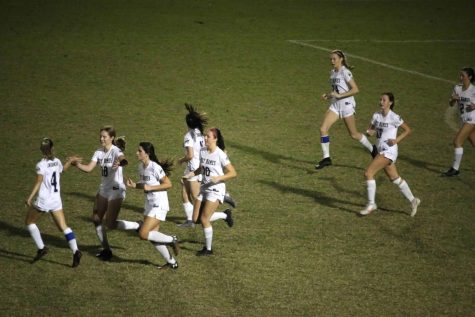 Academy's varsity soccer team has made great strides within the last few years, winning several district and regional championships and making it to states. Each new season, the team picks a motto for the year. The most recent one was "Heart, hustle, and hard work," which represented the team's goals for the season. Each player was expected to have passion for the game, to put forth effort in everything she did, whether it was a normal practice or a regional final, and to work as hard as she could for the betterment of the team as a whole. Having these goals to work towards brought the group together as they made their way through the season. 
A new change being made is a district redrawing, meaning that the team will play other schools that they never have before in the past.
Coach Kareem Escayg says, "Regardless of the new teams we will play this season, we will continue to work as hard as we have in the past and focus on ourselves, not who we will play."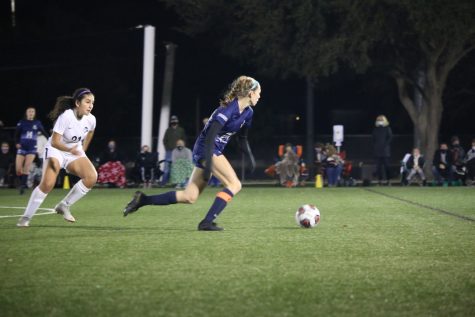 After tryouts, practice for the upcoming season begins immediately. Being a part of the Academy soccer team is no small commitment, whether a player is on JV or Varsity. Practice is 5 days a week, Monday through Friday, 3:45 to 5:30 each day. The season begins in October and ends around early February. Once the season is in full swing, there is usually at least one game per week, sometimes more. Competition is high, not only during games but among teammates during practice, as a major team goal is to make each other better. However, each player learns important life skills: time management, how to perform well under stress, and what it means to be a part of a close team. 
Britton Byrd ('22), says, "This will be my fourth and final year on Varsity soccer, and I am so excited to get back into it. I look forward to meeting new players and becoming closer as a team."