Academy volleyball success
November 11, 2022
On Friday, November 4, Academy held a pep rally dedicated to all senior fall athletes. The pep rally helped build the school spirit for not only the volleyball team but also for students and faculty. Later that night the Academy volleyball team took on St. Brendan in the state semifinals and swept them away in three sets.
Volleyball Achona.mp4 from AchonaOnline on Vimeo.
Academy volleyball dominates their season. Win or lose they were there for each other every step of the way. The girls started their season off very strong. Then they lost their two games right before districts. However, they did not give up, and continued to win districts and bring home the gold.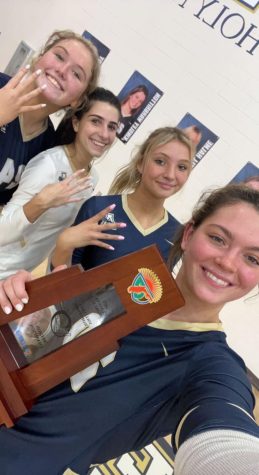 Sophomore Anna Myers said, "The feeling I had after winning districts was an extremely happy feeling because we had been working hard the whole year so we could make it this far."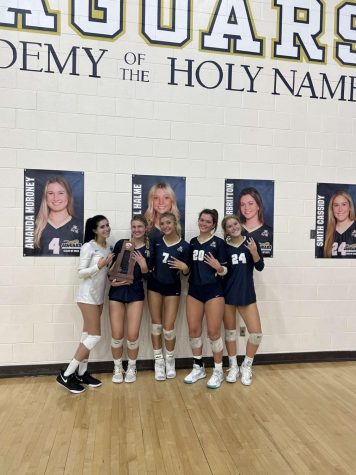 This was Academy volleyball's fourth consecutive year winning districts and regional finals. The team worked so hard to win the regional final game.
Junior Caroline Arnold said, "I had no doubt in this team, we all went into the game with confident mindsets, and it worked, now it is time to win states!"