March Madness
March 31, 2023
When the month of March is mentioned to a sports fan or a basketball player, one of the first things that will come to mind is March Madness. The name "March Madness" was first started by an Illinois high school official, Henry Porter. March Madness as it is today started in 1939 and consisted of eight  brackeDivision 1 basketball teams. Oregon was the first NCAA tournament champion after defeating Ohio State in the finals. The NCAA tournament field grew to 16 teams in 1951, doubled to 32 in 1975, and expanded to its current size of 64 teams in 1985. An opening-round game was first played in 2001 and 10 years later in 2011, 3 more games were added for the first 4 brackets.
Senior Campbell Halme said, "I'm not much of a basketball fan but I love watching March Madness since it gives you something to look forward to when you make a bracket."
Duke owns the largest comeback in NCAA tournament history. In 2001, the Blue Devils were trailing 39-17 in the first half against Maryland. Duke came back to win the game 94-84. The Blue Devils also hold the second-largest lead blown in NCAA tournament history when in 1989 they lost to Seton Hall after having an 18-point lead.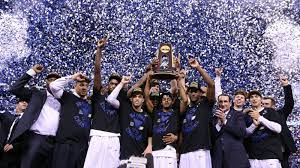 Christian Laettner is the all-time leading scorer with 407 points. Only 9 people have made it past 300 since then. There have been 80 NCAA appearances between 1939 and 2023 and Kentucky leads the record with 58 NCAA tournament appearances and 128 NCAA tournament wins. UCLA holds the record for most national championship wins, 11.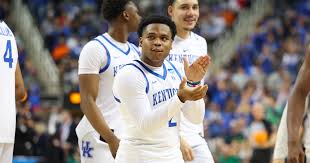 The biggest upset was in 2018 when 1-seed, Virginia, lost to 16 seed, UMBC 74-54. The 16-seed upset was deemed impossible and not only did they pull it off, but it also wasn't even a close game. During this year's tournament, we saw another huge upset. 1-seed Purdue was defeated by 16-seed Farleigh Dickenson. 
Aside from actually watching the games, fans all around the world participate in brackets in which they chose which teams they think will win. It starts with 2 sides of the bracket and ends with whoever they think won their side and if they can beat their opponent in the finals.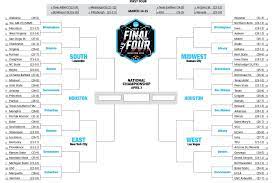 Senior Lauren Brown says, "I love basketball and when March Madness comes around, you better believe I will be making a bracket."