Cross out Cancer Raises More Money with EATS Fundraiser
November 15, 2016
On November 9, 2016, Senior Lizzie Dolan hosted a fundraiser at Eats American Grille to raise money for her upcoming Cross Out Cancer 5K on November 19. This is the second year of the 5K and also the second year of having a major fundraiser at Eats. The Eats staff generously donated their food and staff to help out the cause. 
We're at @eatsamergrill tonight! Come out and support Cross Out Cancer! pic.twitter.com/m7c7Wop5V9

— Cross Out Cancer (@xoutcancer5k) November 9, 2016
Dolan states, "The goal of this fundraiser was just to raise awareness and money for our event."
This year, admission was a minimum of a $20 donation at the door that included a three-course meal and unlimited soft drinks. Besides the donations, Cross out Cancer also raised money by hosting raffles for items including a basket of LUSH products and a Tampa Bay Lightning jersey signed by many players.
Dolan comments, "We were hoping for the event to be a little bit bigger, but we still ended up raising three thousand dollars which will help a lot."
Eats was chosen as the location for the fundraiser in large part because of the generosity of the owner, Chris Rose. Rose is going to be donating boxed lunches at the race, and all the food for the fundraiser was completely free and so was his service. All of the people working were there out of charity, not because they were getting paid.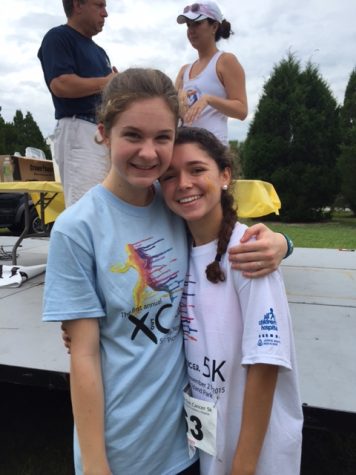 This year's fundraiser was made even more special for Dolan because of a special gift from her Senior sisters. Morgan Graff came up with the idea to get as many Seniors as possible to chip in five to ten dollars each to make a class donation. Then, at the fundraiser, Graff presented Dolan with the check.
Dolan remarks, "When the senior class gave me their donation, I began crying. It was so unexpected; I literally thought Morgan was joking. I had no idea it was from you guys and it touched me so much. I think it will forever be the most meaningful donation. I am so blessed to have this class and to know that everyone cares and is supporting me just makes me feel so good inside."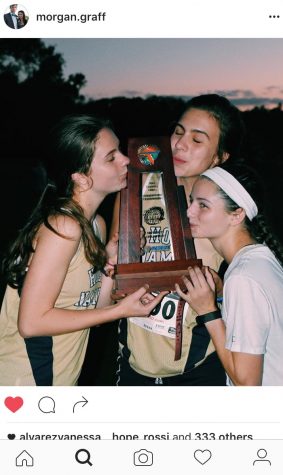 The Eats fundraiser was the last major fundraiser before the race on November 19. The race will take place at Picnic Island and will begin at nine in the morning.