Footloose: The Musical UPDATE
January 18, 2017
Every year, Academy high school students audition to become a member of the cast and crew of the Theatre Department's Annual Spring Musical! This year, Performing Arts Director Vivian Kimbler, along with some of her theatre students, decided to present Footloose: The Musical for this year's spring production.
Sophomore Sophie Ragano said, "I'm so excited for the play this year because of the way Mrs. Kimbler is setting it up. There are so many changes that Mrs. Kimbler has made that are very exciting!"
While most Academy students are more familiar with the 2011 remake of Footloose, Kimbler's version of the play will be based primarily on the 1984 version. This film starred award winning actors, Kevin Bacon and Lori Singer.
Freshman Caroline Lamoureux said, "I think that the play is more authentic by using the original text. I'm very excited to be a part of this production because I've met so many talented people already. I can tell this is going to be a great experience."
Week after week, the cast of AHN's Footloose prepares to make sure that this year's play will rival any of the past productions.
Sophomore Juliana Jett said, "To get ready for the show, we have occasional practices that can physically prepare you. But during the tech week, which is the week before the show, everyone basically lives at school practicing. That time together bonds us together and mentally prepares us for all four of the shows."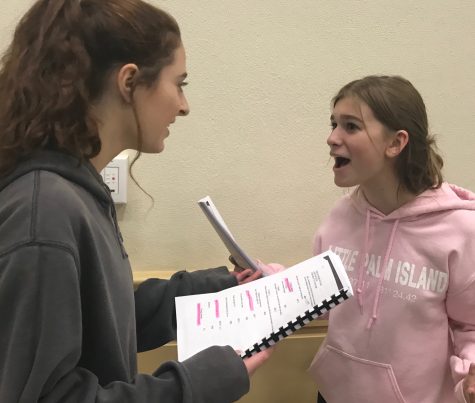 Ever since the show's auditions, students practice every Sunday to make sure they're ready to perform in front of an audience. When trying to learn their lines, cast members practice with others over and over again until they can speak their lines without glancing at their script.
Junior and Vocal Lead Christina Alarcon said, "We all work during those practices on the choreography and on our harmonies. Anyone who has lines in the play works on those outside of rehearsal as well as during the practices."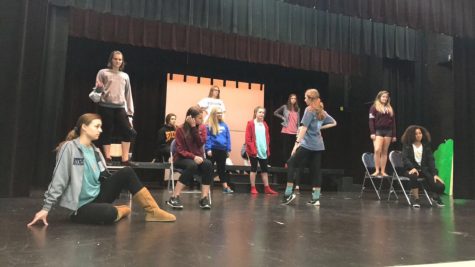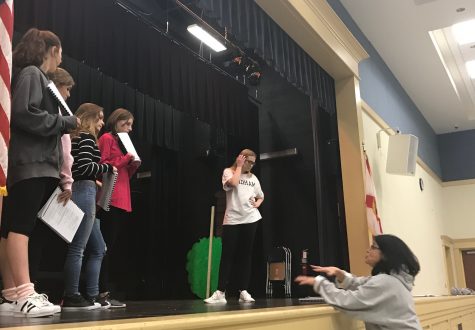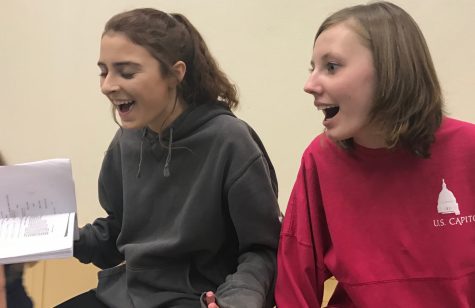 Be sure to check out the finished product of these student's hard work and dedication in Footloose: The Musical, coming to the Brady Center April 6-9, 2017!