Haley Palumbo Introduces 'Girl Rising' to AHN
April 19, 2017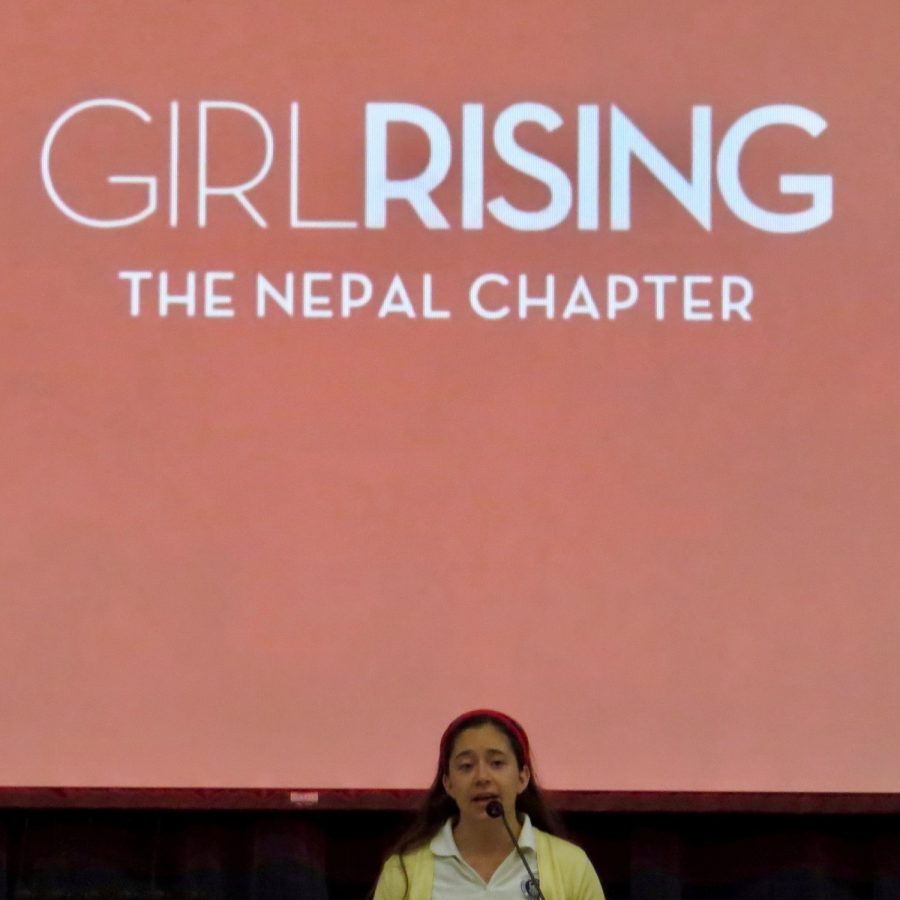 During Convocation on Tuesday, April 4, Junior, Haley Palumbo, gave a special presentation. After a short introduction by Principal Stephanie Nitchals, Palumbo gave a passionate speech about the millions of girls who live in poverty due to lack of education, and played a short film produced by girls' education campaign Girl Rising. 
"I'd been trying to figure out what I would say to everyone since I proposed Girl Rising to administration in December. I thought about it all the time. Every day I found inspiration. Thinking about them, spreading their stories, and promoting global education is the closest way I can get to these girls. Honestly, I needed to do this. With each passing day, I felt so much passion, emotion, and even emptiness because I knew there was a girl like me feeling the same way I do – a girl who wants to make the world a better place. Unlike her, though, I won't be beaten for standing up for myself, others, and what I believe in."
To hear about Palumbo's involvement in Girl Rising, watch this short video:
Palumbo's presentation resonated with the Academy study body, and most praised her involvement with the campaign.
"Before I went on the D.R. trip, I had an idea about education in third world countries. When I got there, it became reality. We visited a family whose daughter was dying from starvation. She was the size of the baby, and she could no longer chew or talk. I asked her mom how she could have possibly gotten to this extreme level of malnourishment – "Lack of education" was the reply," Palumbo said.
Palumbo's presentation resonated with the Academy study body, and most praised her involvement with the campaign.
Sophomore, Katherine Rodriguez, said, "I really liked the presentation! It made me think about education in a new way and really appreciate my school."