Teens for Haiti Hosts the Fourth Annual Dance for Haiti
November 13, 2017
On Saturday, Oct. 11, 2017, Teens for Haiti hosted their fourth annual Dance for Haiti in the Brady Center at Academy of the Holy Names. This event is the organization's biggest fundraising event of the year. The event was an eight hour dance, with a different theme each hour, including Mexican, carnival, and rave. All the participants were placed on different teams, and competed throughout the dance to earn points.
Charlotte Carl ('19), a Teens for Haiti board member, said, "The dance was more successful than I was expecting. It had so much success because of the tireless efforts of the board to recruit dancers, acquire donations, and promote our cause. I think that it was very fun and I people enjoyed themselves."
Each year, Teens for Haiti chooses a project to raise money for which is then incorporated into the village of Sainte Suzanne Haiti. This year, Teens for Haiti decided to set a goal of $30,000 to raise money for a water filtration system and the goal was reached by the end of the night. The goal of the water filter is to improve self sustainability by providing jobs and their own resource of clean water.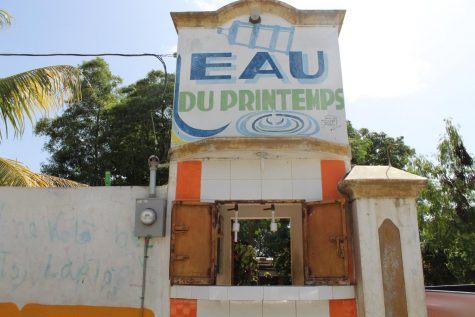 Participants at the dance each donated $50 in order to attend which went straight towards the fundraising for the filtration system. Larger donations were made from various sponsors like Florida Cancer Specialists and Beef 'O'Brady's, who were included on the back of the shirts that participants received when they got to the dance. Other sponsors donated food like McDonald's, PDQ, and Moes.  At the event, participants received free food, a free shirt, and up to 25 service hours.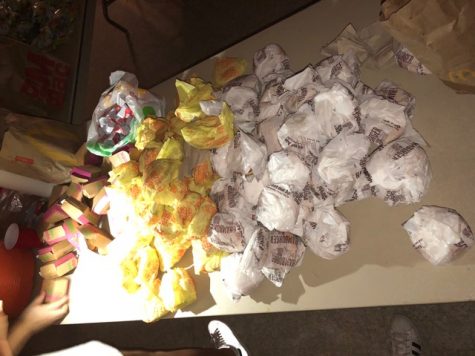 As participants arrived, they were assigned to a color team which they would compete with against other teams throughout the day. During the event, participants spent the time either dancing or participating in various activities, including having their hair braided by Aveda hair stylists, working on an art project for Haiti, or competing in the different team events. Each hour, everyone at the dance came together and did a line dance that was taught at the beginning of the event. The line dance incorporated several songs, including both current and throwbacks songs.
Jackie Beltram('18)  said, "My favorite part of the event was seeing how competitive everyone got with the team games, and I'm happy I went because it was for such a great cause."