Academy Enforces New Rules for 2018
January 17, 2018
With the start of the 2018 semester, Academy administration has made a few changes and restrictions to the student's daily routine. These changes were made in the hopes of improving the school and efficiency in the Academy school day.
Bell schedule
A few bells have been added after the end of first set at 9:20 a.m. Now, a bell will go off at 9:25 a.m. to signal the start of homeroom and at 9:30 a.m. to signal the release of students to go to clubs and other advisory activities.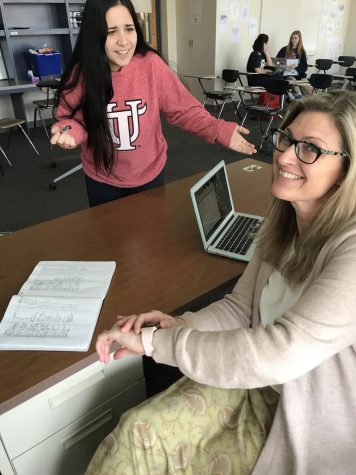 2. Food restricted areas
A new rule has been created that restricts students from eating in the lobby area or hallways during lunch due to the excessive amount of trash that was compiled first semester in the halls of the main building.
Assistant principal, Erin Krukar, says, "The reason for the change in longer allowing food to be eaten during lunch in the halls is because there was an embarrassingly large amount of food and trash left behind."
3. School release time change
Running across the parking garage to avoid traffic issues is no longer an issue this semester with the change in school release time. Academy has decided to change the school release time back to 2:45 p.m. as it was in previous years. During first semester, students were released at 2:50 p.m., but the change was made this semester in the hopes of improving traffic issues after school.
Mia Cardoso ('18) says, "It is an extra five minutes that really helps to get over the bridge in order to get home and helps to avoid traffic with the elementary schoolers."