AP Computer Science Class Designs Their Own Apps
February 22, 2018
This is the first year AP Computer Science has run at Academy. The class is taught by math teacher, Jessica Lamm. Their first semester was focused on understanding the internet's complexities so that they could become responsible and informed users, which allowed them to focus on programming tasks in the second semester. This led to them starting to design and code a prototype for their own app. Each app is required to make a positive difference in line with the class motto, which is "to have the foundation and courage to make a positive difference."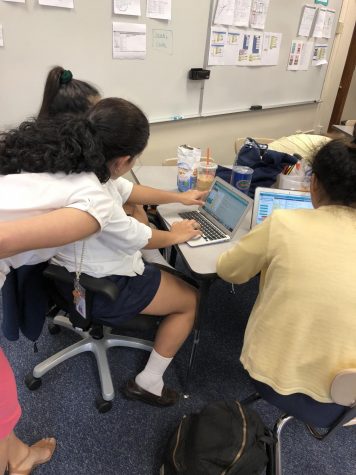 Lamm says, "Computer Science has been one of the most rewarding classes I have taught because of how applicable it is to our everyday lives. It is truly inspiring to see the girls making a difference every day they come in and for their work to have a tangible outcome."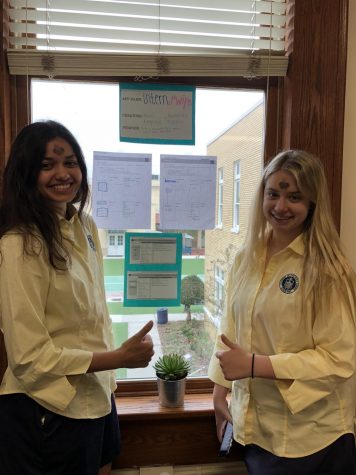 Each group will come up with their own app idea that will benefit either the general public or specifically Academy's student body. The apps ranges from information about Academy's mission trips to a health tracker to show the progress of a patient's condition.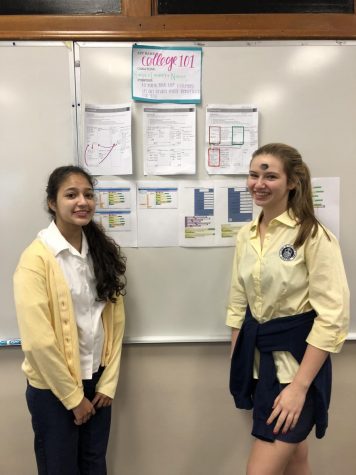 Lindsay Ulbricht ('18), Haiqa Mian ('18), and Natalie Mauro ('18) are working on an app to help students pick the perfect college for them. Their goal is to provide a filter that considers the users preferences like student body size, location, and weather to create a list of ideal colleges.
Ulbricht says, "Coding our own app is difficult, but helpful to be working in groups and such a cool project to be working on."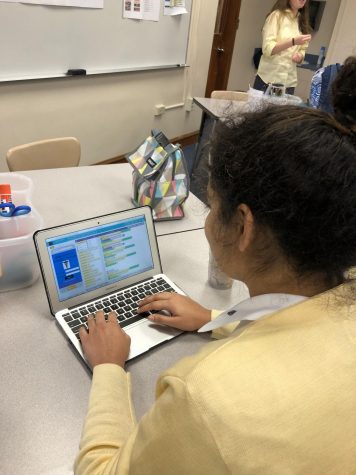 Due to the class' success, Academy's Board of Trustees has become interested in their new project. If the apps are successful, the board hopes to be able invest in the students' final product.