Mission Trip High: Does It Exist?
March 23, 2018
Many Academy students and teachers participate in mission trips over mini course week, and each mission trip has its own purpose. Each trip emphasizes the goal of serving the less fortunate.
Caroline Lamoureux ('20) said, "The main mission of the Mississippi mission trip was to grow closer to God and each other through the reparation of a neighborhood house."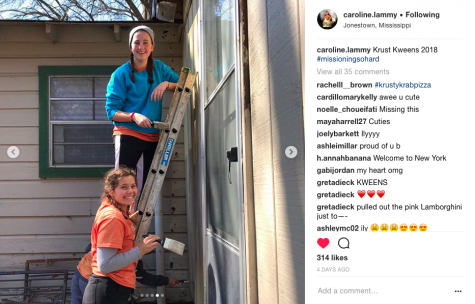 "Although we stayed in Sámara, the main mission [in Costa Rica] was to paint two Catholic churches and create a small playground area with recycled tires in Chinampas," said Mickey Stagg, the head of the language department.
Upon returning from their mission trips, girls have claimed that they were on a 'mission high', but is it real?
"The mission trip high is definitely a real feeling, I'm sorry but I can't really put the feeling into words it's just something you can feel in your chest," said Lamoureux.
Religion teacher, Kim Wiley said, "Yes the 'mission high'  is true, because you get very excited because you see how much a group can get done."
This 'mission high' is felt differently by everyone, such as math teacher, Megan Dubee, who said, "I certainly think it's something that people experience at different times in their lives, but I don't think it necessarily happens just because you take a mission trip."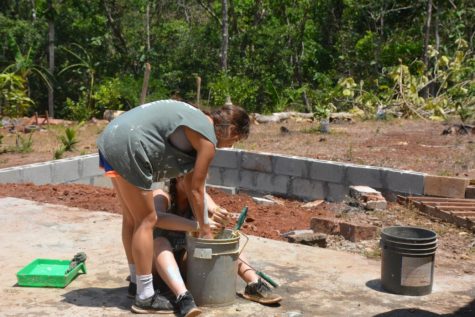 "I find that the duration of the trip is not long enough to feel completely removed from reality or responsibilities, so getting back to my regular schedule seems uneventful," said Greta Dieck ('19).
"I think once you experience something special for the first time with a group of people, a bond is created between those that shared the experience. On a mission trip, where you work together with others-for the good of others, while reflecting on God's presence, groups can definitely experience some great feelings, which I think is what causes the Mission Trip High," said Katie Holland, Campus Ministry Coordinator.
At the end of each trip the girls are encouraged to bring their mission home with them, which is where girls struggle to keep their 'mission high' going.
Wiley said, "Yes. Once we are back to your normal schedule, it is difficult to find time and you quickly go back you your normal habits."
"I think it will be more challenging to carry on the mission in Tampa, but I believe staying in touch with my mission group, continuing to do community service, and trying to keep my perspective and faith at the forefront of my mind will help immensely," said Dieck.
It is evident, however that all of the missionaries have a plan of action to continue their mission at home.
Stagg said, "I believe that we are called on a daily basis to be missionaries in Christ in our interactions with others. We are planning to continue to support the town of Chinampas by remaining in contact with them, and we would like to find more ways that we can assist them from afar."
"For me personally, I can encourage others in their walk with Christ.  I can share the joy that I experienced on my trip, so that others will be encouraged to apply to or lead a trip next year," said Holland.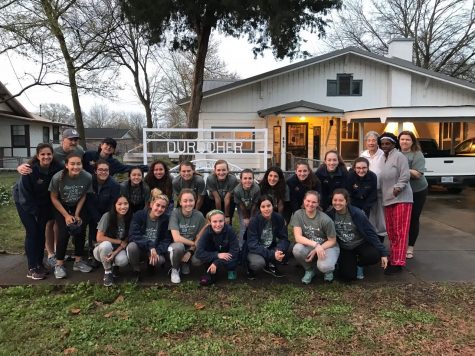 Grace Orama ('20) said, "I am trying to be more considerate of others and ask for less favors and instead put in the work and help others."
"In the summers, I volunteer with a religious community, the Missionary Cenacle Family. I believe that our experiences on mission trips should serve to transform our daily lives so that we are continually striving to grow in relationship with God by loving and serving all of His people, " said Dubee.