The SpeakUp5k and the Story That Inspired It
October 3, 2018
The Dominion Payroll SpeakUp5k presented by WellCare will take place on Saturday, Oct. 13 at Al Lopez Park.
This is an annual 5k to raise money and spread awareness for depression and mental illness. A portion of the proceeds from this race will be donated to the Crisis Center of Tampa Bay to support their Florida Healthy Transitions program. It aims to improve access to treatment and support services for youth and young adults ages 16 to 25 that either have, are experiencing symptoms, or are at risk of developing a serious mental health condition. The rest of the proceeds go towards the Cameron K. Gallagher Foundation, which works to achieve their mission goals:  "Our mission is to fulfill Cameron's dream and legacy by being a positive force that works to cultivate awareness and understanding of teenage depression and anxiety."
Cameron Gallagher was a bright and joyful teenager. However, she faced her own struggles while battling with depression and anxiety, so she realized that there were many others who were also experiencing personal battles as well. Her dream was to create and design a 5k race to raise awareness of teenage depression within her community. She wanted others to know that it was okay to "speak up" about mental illness, so the SpeakUp5k was born.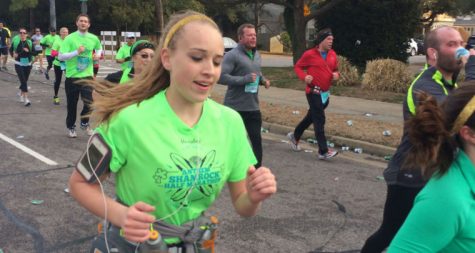 During this time in her life, Gallagher also began to train for the Shamrock Half Marathon. On March 16, 2014, she accomplished her goal of finishing that race, but passed away suddenly from an undiagnosed heart condition immediately after crossing the finish line. After her death, her family discovered all the plans she had worked on to create the SpeakUp5k, and they decided to continue her dream and make it into a reality. In September 2014, the first SpeakUp5k took place in Richmond, Virginia, and it has since grown across the nation to reach our Tampa community.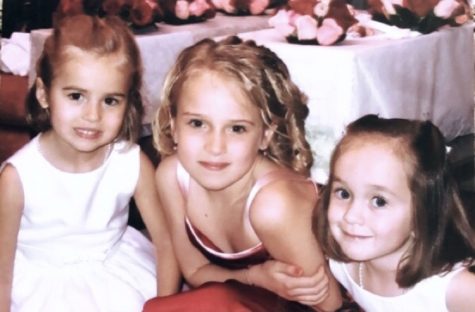 AHN student Madeleine Gallagher ('20) takes a personal role in the success of this race because Cameron Gallagher was her cousin.
Gallagher says, "Cameron was the older sister I never had. She was a role model for me and someone I could talk to about anything. Not only did she teach me how to turn the bad days into good days, but she also showed me how to be kind to everyone. She said you never know about the struggles people are going through behind closed doors, much as in her own case. Although I miss and think about her every day, I will always remember her advice, positive outlook on life, and her caring heart for others. The legacy she has created, the SpeakUp 5k, is helping those who have fought with mental illness, and that is something that I know she would be proud of."
Gallagher founded a group of teens to serve on the board of the race, called Ambassadors. These consist of dedicated students from high schools across the Tampa area: Academy of the Holy Names, Jesuit, Plant, Berkeley, Tampa Prep, and more. They work year-round to ensure the success of the race by raising money, promoting the race on social media, signing up runners, getting volunteers, and spreading the word about this important organization.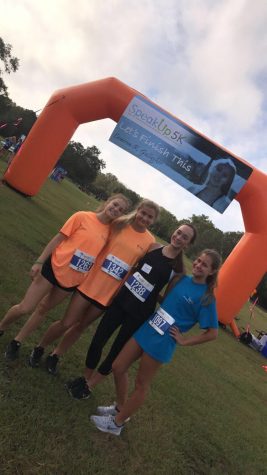 Gallagher also said, "About two years ago, I created an Ambassador group for the SpeakUp 5k. I knew I could not accomplish such a large task alone, so I gathered kids from schools all around Tampa. Together, we meet about once every two weeks to talk about fundraising, ways to get volunteers and participants, and even facetime with the Foundation in Richmond to talk about the race. In fact, we were the first group of Ambassadors and now Richmond and many other cities have begun groups modeled after the one we started. I believe that without this help, the race would not nearly be as successful as it is today."
Madeleine's father, Dennis Gallagher, works as the head of the Tampa race as as the president and owner of Dominion Payroll, an important sponsor of the SpeakUp5k.
"When the SpeakUp 5k first started, I had no idea what we were getting into or the impact I would be making on those around me. It takes a lot of heart, hard work, and dedication to put on this race. However, I will always remember why it is important to me. I want to carry on Cameron's legacy of helping those who are have struggled with mental illness and have had no opportunity to 'speak up.' I believe that this race not only brings awareness to teenage mental health, but also help those who are struggling to feel as though they're not alone," Gallagher says.
This quote was Cameron's favorite and now has become a major theme in the mission of the SpeakUp5k:
"I have fought the good fight, I have finished the race, I have kept the faith" (2 Timothy 4:7).
Click here to sign up for this year's race on October 13.
Click here to donate to the SpeakUp5k.