In the world of hydration, a new player has taken the stage, and it is the Stanley Cup. Not the coveted ice hockey trophy, but rather a stylish and eco-friendly water bottle that has become the latest craze among students of Academy.
With its sleek, durable design, the Stanley Cup water bottle has captured the attention of hydration everywhere, especially in JagNation. The hallways are abuzz with the clinking of these bottles as students embrace not only the functionality but also the fashion statement they make. "I bought my Stanley cup while touring a college and I immediately fell in love with it. I love this cup because I feel like I have been drinking so much more water and staying hydrated while doing it in a more sustainable and stylish way," said Morgan McPherson ('24).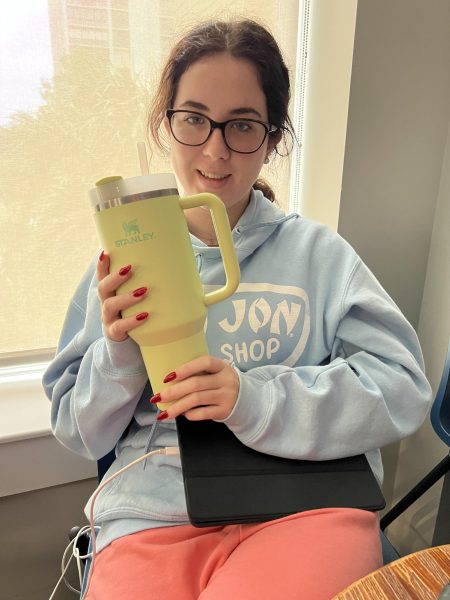 The appeal of the Stanley Cup extends beyond its aesthetic features. Made from recyclable stainless steel, these bottles contribute to the reduction of single-use plastic waste in schools. Caroline Kross ('24) and Regan Hernandez ('24), co-presidents of Our Earth Club, emphasize the importance of sustainability. "I think it's great that a lot more girls are using cups like Stanleys and Owalas because it is cutting down on waste on plastic," says Kross. "I love how a trend that came from social media and influencers is benefitting our environment," Hernandez adds. 
However, the Stanley Cup isn't the only one on the rise. Owala, a cup made from durable, BPA-free, and eco-friendly materials has also captured the attention of the student body. Senior Natalie Marks states, "I like Owala because it offers two drinking methods. A straw for sipping and a larger opening for gulping! It is also triple insulated! All of these features create an amazing bottle that I use daily."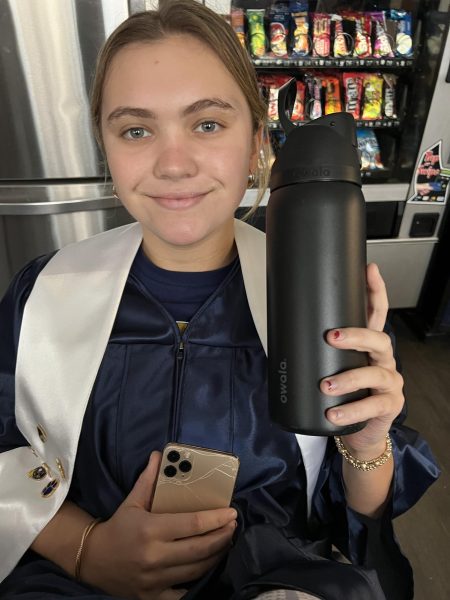 As the popularity of different cups soar, students are joining the movement. Whether it's in the classroom, on the sports field, or during extracurricular activities, the push towards eco-friendly cups have become a symbol of hydration and environmental responsibility. With the Stanley Cup and others revolutionizing hydration habits, it is clear that students are not just quenching their thirst – they're making a statement about their commitment to health and sustainability —but making sure to look good doing it.