13 Things Academy Girls Are Used to That Other People Find Weird
September 30, 2016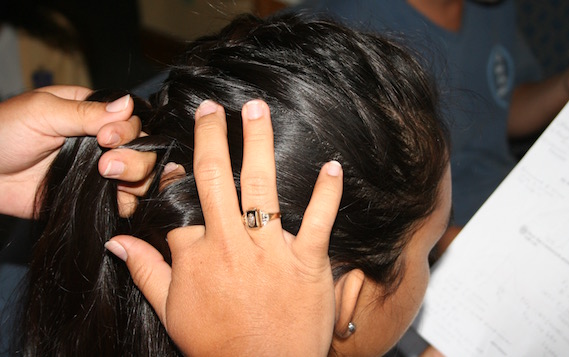 1. Showing up to school looking like death and not caring about it.
2. Getting overly excited about bake sales.
3. Nearly killing people for chicken minis and Krispy Kreme donuts.
4. Getting away with wearing leggings on field trips.
5. Walking around school with no shoes.
6. Wearing a skirt in 50 degree weather and a sweatshirt in 100 degree weather.
Courtesy of giphy.com
7. Randomly shouting out "does anyone have a tampon" and no one will give you weird looks because it's completely normal.
Courtesy of giphy.com
8. Constantly finding people braiding hair everywhere no matter what time of day it is.
Courtesy of giphy.com
9. Everyone is friends with everyone and we all care about each other.
10. Having a sleepover with your entire grade.
Courtesy of giphy.com
11. Spending a fortune on T-shirts for EVERYTHING you do at school.
12. Everyone has the same class ring.
13. We genuinely call every single person our sister even though we're not blood related.
Courtesy of giphy.com