An Unforgettable Battle: AHN vs. Berkeley Volleyball
September 25, 2016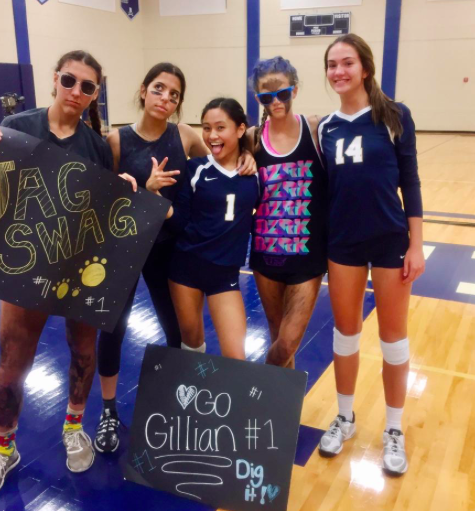 The Academy of the Holy Names Varsity Volleyball Team had an unforgettable battle with Berkeley Preparatory School at 7:00pm on September 21, 2016. With four sets of intense energy in the air, Berkeley wins. Being the first game in the volleyball season to be broadcasted live on Bright House Networks High School Sports channel, the team was anxious yet excited to get the game going.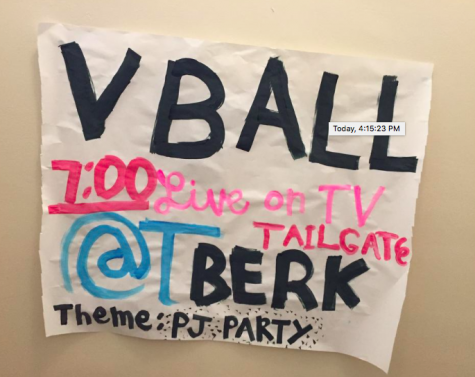 Currently, the Academy Volleyball Team is #4 on BHSN Volleyball Rankings, holding a (12-3) score in the district.
Starting the game off, Brianna Benito, Gillian Garcia, Morgan Salzsieder, Camille Opp, Kendall Bulleit, Rachel Rosales, and Ashley Lambert showing Berkeley all their energy and power in each spike.
Highlighting the main points of the game, Bright House Networks Sports Reporter, Chris Torello and Ansley Cassidy, tell the audience the main points of what happened during the game. With so much energy in the air, the Academy jaguars took the game to a whole new level. 
Torello comments that, "Academy gave Berkeley Prep everything they could handle during the Bucs set."
To see the full Holy Names vs. Berkeley Prep Recap video by BHSN click here.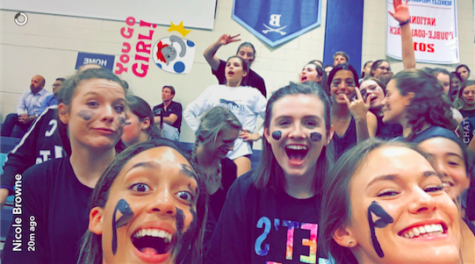 Academy students showed up that night in all black to support their volleyball team and filled the student section to its max. All were singing different chants and overall being the loudest in that court. 
Yelling phrases from "Jag Swag" to "Look at the SCOREBOARD!", the Academy student section has never been livelier.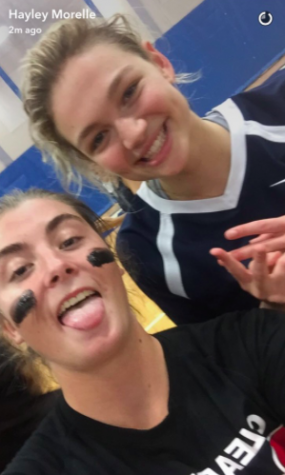 Having just entered high school, the Freshman realize how great it is to be a part of the Academy student section.
Freshman, Victoria Hifko, comments, "We even had these cheer offs against Berkeley's student section! It was really fun! Everyone was so involved and I truly felt part of the school."
Upper Class men personally thought that this game was one for the books. After going to so many games in the past for all different sports to support the jags, this one may have been the craziest student section yet.
Senior, Brittany Bramwell comments, "It was great! The Seniors at the bottom of the stands went so wild. We were told multiple times to calm down and stay in the stands but we always managed to find a way on the court and scream out lungs out for our team. " 
The Academy, although they are #4 in the BHSN Top 10, they will always be #1 in our hearts.