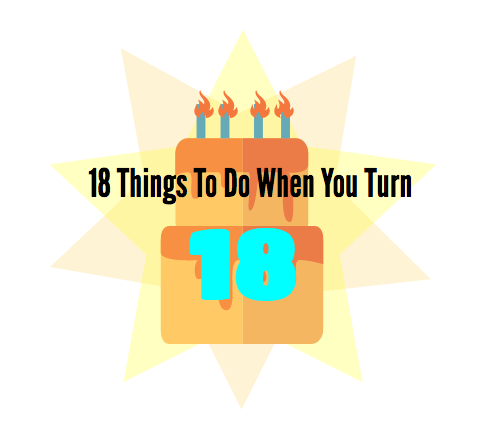 18 Things You Can Do When You Turn 18
While turning 18 might bring some responsibilities and new challenges, it also means that you can now do some exciting things that were previously off limits. Here are the 18 things you are able to finally do after turning 18.
Be able to attend 18+ Music Festivals!
2. Protect your country and enlist in the army.
3. You can start working Full-Time.
4. Take part in the enlightening experience of Jury Duty.
5. Sign a lease on an apartment.
6. You can change your name.
7. Adopt a child.
8. Donate your body to science.
9. You can go to adult jail.
10. You can finally cast your vote in political elections.  Senior, Kendall Perez, mentions, "I did vote. It was cool and at the end they sang me happy birthday because it had been my birthday a few days before and it made me feel happy!"
11. You can legally become a minister.
12. Finally take that leap of faith and go Bungee Jumping.
13. Buy a Crossbow
14. Try your luck and buy a lottery ticket.
15. Sue someone who has done you wrong. 
16. Enjoy your night and buy fireworks.
17. Buy spray paint.
18. Travel all around the world, book a cruise or travel on your own in an airplane.