Sage Updates Their Menu
October 2, 2016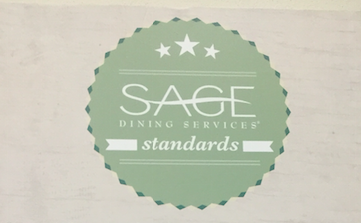 As gluten free and vegan eating have become popular health trends, Academy's lunch provider, Sage, has began to accommodate these special diets in their menu. There is now a special section with gluten free labeled items that are easily identifiable for students.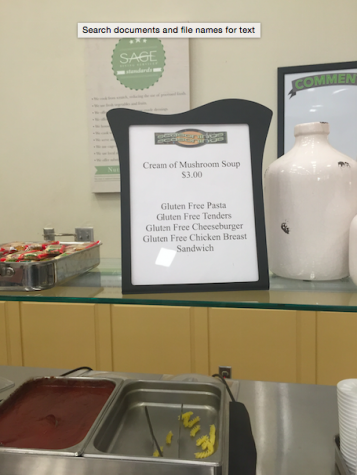 Senior Mary Kate Urbanski, a gluten free student, states "I am very happy with the new accommodations Sage has made for gluten free diets. I love the chicken tenders and the dried mango bars."
The vegan eating population is steadily growing at Academy and Sage has taken this into account. There is not a separate section for Vegan options, like the gluten free section, however there are labeled options served in the daily hot lunch.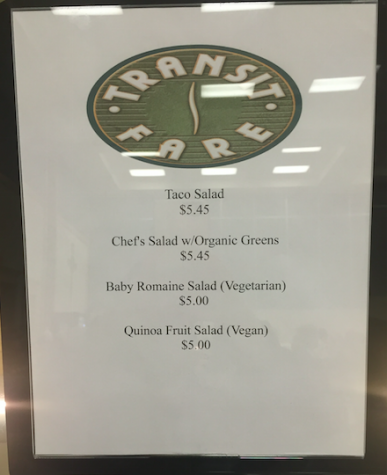 Senior Liz Benjamin, a vegan student, states "I really love the new accommodations because now part of the hot meal offered is always vegan. I normally bring my own lunch, but now it's very convenient for days when I do not have time or forget to pack a lunch. I used to have to ask the Sage workers what my vegan options are, but now they are labeled for me. Also the breadsticks are vegan, which is a huge win in my book."
Non gluten free students have reported that they find themselves choosing the gluten free options over the regular ones. Specifically, the gluten free chicken fingers are a very popular selection. Many students have reported that they prefer the gluten free chicken fingers over the regular ones.
Senior Danielle Gutierrez states "I'm not even gluten free but I am in love with the gluten free chicken tenders. They have more meat and less breading. The regular chicken fingers are mostly breading."  
Sage has also added a comment board for feedback on their new changes. The board is set up on the back wall of the cafeteria by the new gluten free section.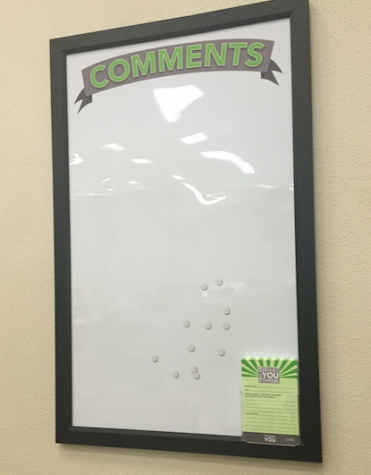 Sage Dining is receiving positive feedback from AHN students for their new changes. Vegan and gluten free students are now purchasing lunches and Sage business is on the rise.