Top Questions to Ask Colleges
November 7, 2016
Beginning junior year of high school, college is on the mind of practically every student in the nation. To best decide which college is best for you, it is important to research different universities, meet representatives, and visit campuses. If students are prepared with thoughtful questions, they will receive the most useful information to help guide the often challenging college quest.
Academics:
What majors are most popular here?

How large are the classes?

Are the classes more lecture-based or discussion-based?

How many of the classes are taught by a professor, and how many are taught by a teaching assistant?

Are the professors accessible outside of class?

What kind of classes have smaller section meetings? What are they like?

Are there any especially popular classes or must-have professors?

How much freedom do freshmen have in choosing courses?

Are students usually able to take their first choice courses?

How are freshman advisors assigned?

Is it easy to change your major?

Are there honors programs or capstone classes? If so, what are they like? What are the requirements to enter into this program?

How many hours of class do students typically have each week? How much homework outside of class?

Where are the best places to study on campus?

What are the hours for the library? Do these change during exam weeks?

Do any majors require seniors to write a thesis or complete a senior project?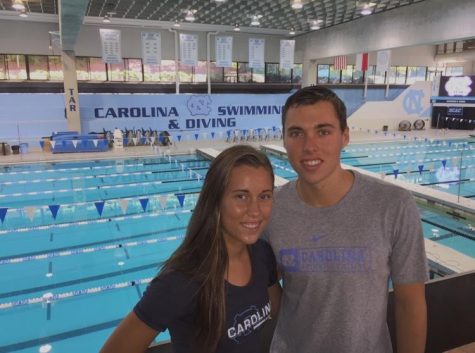 Sellers explains, "My brother took me around this time just to see the social life and sports stuff. Besides knowing the academic things that you can learn from a website and administration, I think the best thing to do when you're at the school is to get a look around and see the dynamics of it all. See where you'd fit in, see what the campus has to offer and recognize if it is a best fit for you."
Admission:
What's unique about this college?

What leads most students to choose this college?

What qualities are you looking for in applicants?

How large of a role do SAT/ACT scores play in admissions?

Do you have any advice for applicants? Does this differ for early versus regular decision applications?

What percentage of students graduate in four years?

What sort of student would succeed here?

Can you tell me about career placements or grad school acceptances for graduates?

How do you help students prepare for post-grad employment?

Do you have an active alumni network?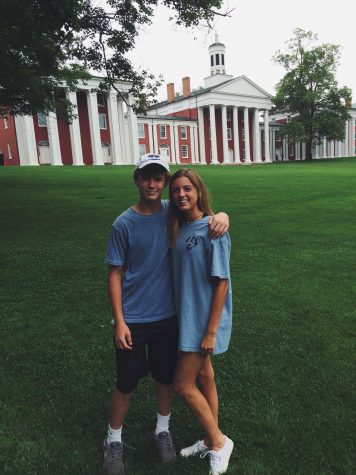 Obeck reveals, "I asked about studying abroad and the answer was very appealing! I'd say that's a good question for someone who is interested in seeing other parts of the world to ask."
Financial Aid:
What kind of need-based financial aid do you offer?

Do you meet 100% of demonstrated financial need?

What information do you require besides the FAFSA?

How many students receive merit-based scholarships? How much is offered?

Are there other scholarships that students can apply for at the time of application?

How much do students typically owe after graduating?

What are some opportunities for work-study?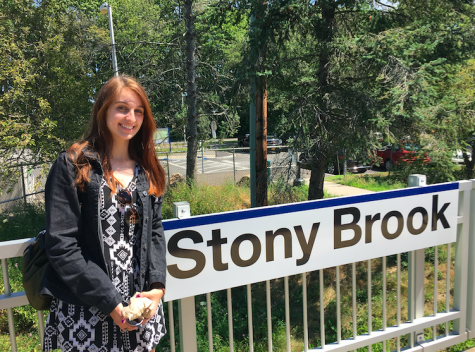 Student Life:
Where do students tend to hang out on and off campus?

Are there movie theaters and concert venues nearby? Good cafes for getting work done or meeting with friends?

How would you describe the presence of Greek life? Do a lot of students belong to fraternities or sororities?

How ethnically diverse is the campus?

How many international students are there? What countries do they come from?

How many students come from other states vs the state in which the college is located?

What are some big campus events, like homecoming or alumni weekend?

Is it easy to get around campus or get off campus without a car?

What transportation options are there around campus?

Is it a safe area to walk around at night? What kind of safety programs are in place?

Do many students work on or off campus? How easy is it to find a part-time job?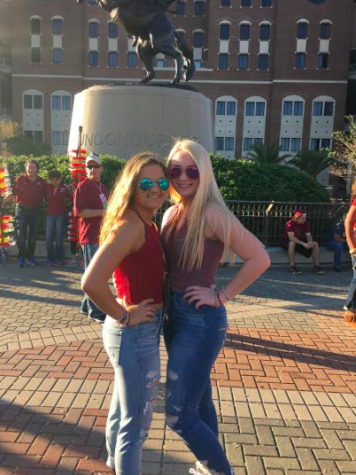 Campus and Dorms:
Are students guaranteed housing?

What is provided in the room?

Can a housing contract be cancelled?

How are roommates assigned?

What happens if a resident doesn't get along with his/her roommate?

What is the average number of students per room?

Do residents have to purchase a meal plan if they live in the residence halls?

What can be done about the level of noise on the floor?

How does a resident get a room change?

What kinds of appliances are allowed in the room?

Can students live on campus all four years?

What are the different living options available?

Is there housing for first-year students? Such as apartments?

What kind of visitation policies are in place?

Is there a laundry or linen service?

How are residence halls supervised?

What kinds of programming activities take place in the residence halls?

Can a resident paint his/her room?

What about payment of room and meal fees?

Can residents have a vehicle on campus?

Are there any storage facilities?

Can students stay in their rooms during vacations or breaks?

When can students check in, register, etc., and when do the halls close for the semester?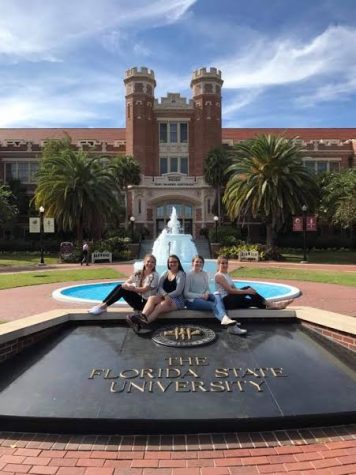 Questions to Ask Yourself:
Was the campus a good size for me?

How were the residence halls? Too loud or too quiet?

Was I comfortable with the level of security?

Is there enough to do on and off campus?

Will I get along with the students I've seen and met during my visit?

Will the academic programs challenge me and prepare me for a career?

Are there clubs, activities, and organizations that interest me?

Did I feel welcomed by the staff and students?

Can I picture myself living here for four or more years?
Make sure to have some questions in mind during college visits to ensure that school is the perfect choice.