Seven Arrested for Feeding Homeless in Tampa Park; Effective Ways to Help
January 23, 2017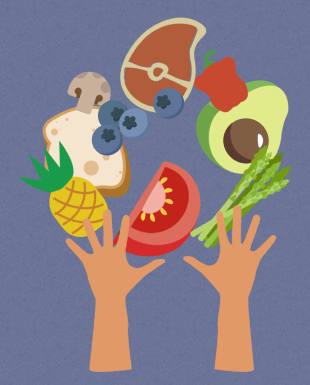 According to an article written in the Tampa Bay Times, seven people from the organization Tampa Food Not Bombs were arrested this month for serving warm meals to a group of homeless individuals in Lykes Gaslight Square Park this month. They were charged with trespassing and distributing food without a permit.
https://www.facebook.com/erin.sauer2/videos/10154785383324526/
One volunteer Jimmy Dunson said "There shouldn't be this giant bureaucracy that keeps people from being kind to each other."
This is not the first time this organization has had encounters with the police. In 2004, the same group of volunteers, including Duncan, had a slew of disputes with the police resulting in several arrests and a revamping of city park ordinances.
"I think it's sad because if they had gotten a permit, they could have actually helped the people." says senior Katie Hale. "Now unfortunately, I feel like they're drawing more attention to themselves than to the problem at hand."
Senior Abby Morris says, "Just get a permit and deal with it. For the safety of them and the people they're giving the food to."
Because passing out food without a permit is illegal because of health and safety reasons, here are a few alternative (and legal) ways to make a positive impact in the homeless community of Tampa Bay:
Volunteer at Trinity Cafe
There are two Trinity Cafe locations; one on 2801 N. Nebraska Avenue and one on 2202 E. BUSCH BLVD
Senior and longtime Trinity volunteer Lindsay Calka says "Trinity Cafe is so great for our community because it unites like no other. The mission is to nourish the poor, while treating them dignity, and I think they hit the nail on the head with that."
Visit their website to sign up.
Donate Care Packages to Salvation Army
Supplies they often lack are socks, anti-bacterial lotion and soap, chapstick, granola bars, trail mix, water bottles. Pack all these into a big Ziplock bag with a few napkins and drop it off at a local Salvation Army.
There are locations on 1514 N Florida Ave, 13910 N Nebraska Ave, 1100 W Sligh Ave, and a clothing store on 2815 S MacDill Ave.
Organize a drive
Collect school supplies, nonperishable food, hygiene products, clothing, or anything else that is in demand in the local homeless community.
Involve the school.
Between the Thanksgiving food drive, the Dominican Republic shoe drive, and other collections, Academy students always exceed expectations of generosity and zeal. Getting fellow students involved
Involve local businesses.
Publix has a requests page where you can find out how to request for a donation or ad space for a food drive. Publix has supported all kinds of nationwide efforts at reducing hunger with organizations like Feeding America, Food for Sharing, and Food For All.
Local grocery stores like Duckweed or small Mom-and-Pop's may be willing to support a grassroots endeavor as well.
Use social media to increase viewership of a drive.
Recently, the Mayor's Youth Corps did a twitter campaign called #season2serve which raised awareness for opportunities for young people to serve the homeless in their community.
Serve Tampa's homeless through @MetroMinistries

Sign up here: https://t.co/5i9VOVFz1D #Season2Serve pic.twitter.com/2Mo574eguU

— Mayor's Youth Corps (@tampayouthcorps) December 14, 2016
Twitter is a useful platform for anybody to get their message out into the world, and to reach both a local and national community of people who may be willing to contribute.