Top Ten Best Pinterest Pancake Recipes
January 17, 2017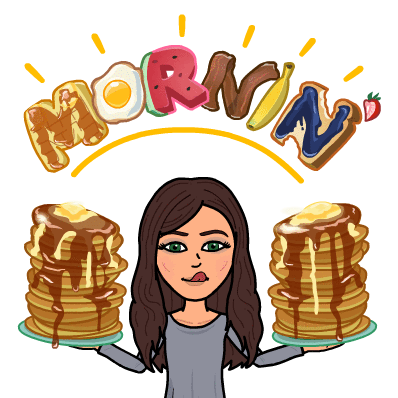 No matter the time, season, or weather, pancakes are always a good idea. Whether your parent whips them up at home or you visit your favorite local diner for a short stack, you can't go wrong. For those days when you're craving pancakes and don't want to eat out, take a look at Pinterest for a variety of different recipes. Below is a list of the top 10 pancake recipes to satisfy your hunger.
Everyone loves a classic buttermilk pancake. This recipe only takes about 15 minutes from start to finish so it won't be long before you're enjoying your breakfast.

This recipe is a twist on the classic buttermilk for the picky eaters who might want to experiment with different flavors.
Spanish teacher Jose Ruano says, "I wouldn't make these for myself because I am a diabetic. But I would make these for my family on mornings on the weekends. They'll love it but they better eat them all."
Hot chocolate in the cold weather is a necessity and this hot chocolate pancake recipe combines the two into one. Top your stack with marshmallows to make it seem more like the real thing.
Can't decide between cinnamon rolls and pancakes for breakfast? This recipe mixes them together to create a perfect meal. They're ready in 15 minutes flat and ready to coat in a sweet cream cheese glaze.
For those who prefer a fruity pancake, this banana bread pancake idea is perfect. While it does take a little bit longer to make, around 30 minutes, it'll be well worth the wait when you add some fresh banana slices, walnuts, and cream cheese glaze over the top.
This recipe is another to satisfy multiple cravings. If you want a new twist on the typical pancake stack with the side of sausage, this recipe is a no brainer. The sausage pancake dippers are easy to make and fun to eat. Make sure you have plenty of maple syrup for dipping.
For the more health conscious, the health nut pancake is perfect. A low calorie, low fat greek yogurt pancake made with greek yogurt and fresh blueberries. It's done in only 20 minutes and you can throw in whatever fruits you'd like to substitute or add.
This recipe is almost as good as the cake. While the pancakes can be eaten plain and fresh out of the pan in less than 20 minutes, a cream cheese glaze is a perfect complement.
Junior Lindsey Perez says, "I love red velvet cake so I would definitely try making this recipe sometime for breakfast."
9. The Funfetti
Funfetti pancakes are a great idea for almost any occasion. This recipe is perfect to make for your parents, siblings, or your friends if they have a birthday or celebration coming up. Top it with lots of whipped cream and extra sprinkles for a yummy twist.
Another recipe for those who enjoy healthier foods; this carrot cake pancake. It takes around an hour to make 4 servings and they can be topped with a cream cheese glaze and chopped walnuts.
When asked if she would ever try this recipe at home, senior Danielle Gutierrez says, "I got carrot cake pancakes at First Watch and there were raisins even though I asked for them without. I would try to make these at home so I can see exactly what's in my food."
These are just a few of hundreds of different recipes available on Pinterest. Next time you're craving pancakes, check out these simple, quick ideas and make your own batch.