Senior Panel Enlightens Juniors on College Application Process
February 24, 2017
On Wednesday, February 22, the Junior class of 2018 participated in the annual Focus 11 Seminar coordinated by college guidance counselor, Kerry Keegan and Darcy Dwyer. This seminar's purpose is to clarify to the junior the specifics of what their senior year will be like during the college application process. One of the events that were held during the day was the Senior Panel.
The Senior Panel was made up of seniors from the class of 2017 including, Rachel Tata, Karianne Buser, Nicole Browne, Julia Petrillo, Liz Benjamin, Bruni Neufeld, Rachel McKenna, Keri Kelly, Lindsay Calka, Elizabeth Dolan, Vanessa Alvarez, Kendall Bulleit, Lara Lontoc, and Megan Matter.
This panel allowed the juniors to ask questions from a student's perspective on senior year, focusing mostly on what classes to choose and a few tips on starting the college application process.
The main topics that were discussed at this seminar were, which colleges each senior was accepted to and are planning to go to, the comparison of the level of academic difficulty between junior and senior year, and helpful tips on college essay writings.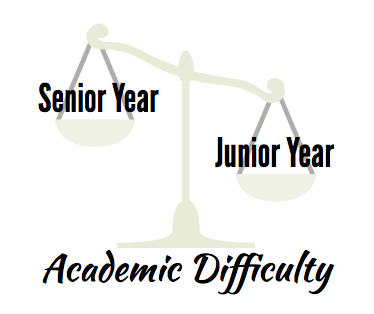 The difference between the academic difficulty of the junior and senior year was a large talking point on the panel. Although it may seem that Junior year is when all the teachers pile up work, then senior year is a piece of cake is a huge misconception.
Tata, says, "I told them how important it is to manage your time and not overbook yourself during senior year, because of the amount of college stuff that's going to take up time."
On top of all of the college applications, which vary from one to 11, seven having said to be a good amount amongst the panel, research papers, Harkness discussions, and various Advanced Placement (AP) tests every week, Senior year is definitely the most academically difficult year.
Tata, says, "I also told them to really look at how many AP's they are taking and only do what they are strong at and know they can do, because overloading yourself with AP's may not be the best route for you."
Although it may seem like Juniors should stock up on AP classes, it will not do any good if your GPA begins to falter.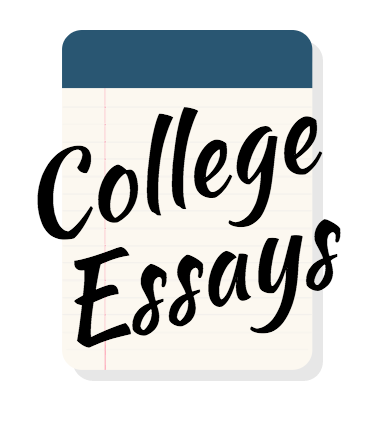 The overarching talking point on the panel was focused on the writing of college essays. Deciding what one specific aspect of the 17 years someone has been alive to describe to total strangers seems to be the main source of worry in the college application process.
Each of the seniors on the panel explained what they had written for their main Common App or Coalition App essay with a couple tips on getting rid of the anxiety that comes with deciding what to write about.
Dolan, says, "My favorite tip I gave the juniors was to take their college essays and treat them like a bubble bath…let them sit and soak in what they are wanting to say, and know that this is their only chance to have the colleges know what type of soul they have, so it's not something you should fake or do quickly. It's truly something to think about."
Writing a college essay does not have to be written about a huge event that changed your life, but the small and unique things that shape who you are. You only have around 250-500 words to show total strangers who you are and how you would make a good candidate to be a part of their incoming freshman class.
Browne, says, "As it turned out we had some pretty interesting examples of the group. Basically, we wanted them to know that they have the option to make their essays fun and creative and that for us, so far these wacky essays have been successful."