Senior Plans for Summer
March 30, 2017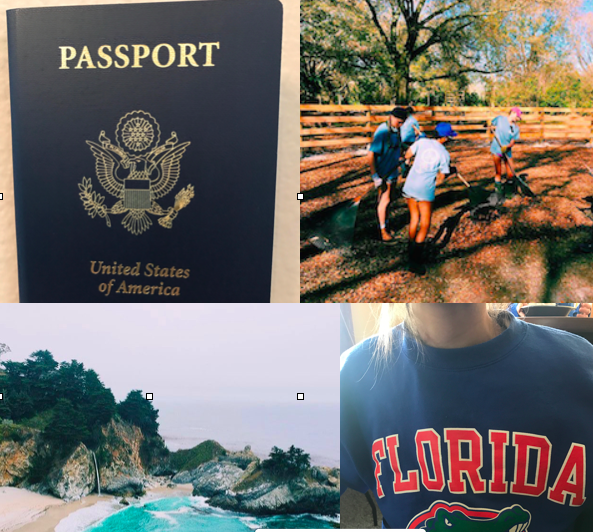 As seniors finish up their last year at AHN, they have to begin planning their activities, trips, or even preparing for a summer school session.
Vacations
After all the senior stress that comes from exams, college decisions, etc., a long vacation is necessary. Many of the AHN seniors are traveling around the United States, but some are also traveling out of the country.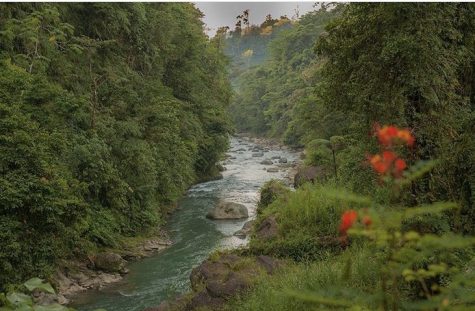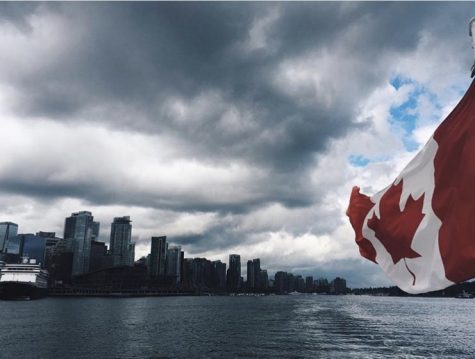 Rachel Mckenna is traveling to Spain, Portugal, and Costa Rica.
McKenna said, "I'm excited to be going there because I am going with all my cousins and my whole family. My family is from Spain so I want to see the culture because it seems like such a beautiful and fun place. I am also excited to go to Costa Rica because I am going with Julia Prince, Zoe Cuva, Alyssa Muir, Devin Folkman, and Olivia Valdes."
Ally Pazzi is traveling to Cancun, Mexico, Reynosa, and Mexico
Laura Henry is going to Mexico with her roommate and her family.
Henry said, "I'm excited to be going with my roommate and bonding with her before school starts."
Kate Scanlan is going to New York City with fellow classmates, Emily Orama and Samantha Stagg, to visit a friend and attend her graduation.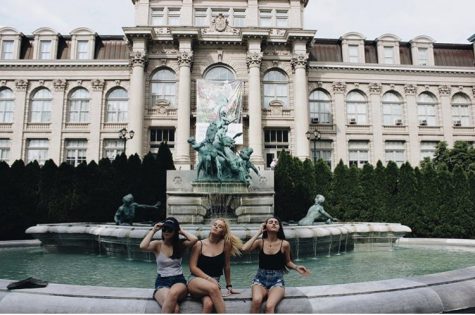 Sophia Bahr is traveling to Costa Rica with her family and visiting where her mother grew up.
Bahr said, "I'm most excited to relax on the beach and get to actually have a perception of my mom's Costa Rican life. We're also staying at this super cool hot springs resort near the amazon."
Shannon Flaharty is traveling to both Hawaii and South Carolina.
Julianne Nichter is traveling to Italy.
Grace Neal is traveling to Chicago.
Both Chloe Paman and Rachel Rosales are traveling Europe together.
Bruni Neufield is traveling to Greece.
Khalea Armstrong is traveling to Forest Hill Drive with two of her closest friends.
Jessica Galvis is traveling to California with fellow classmates: Naomi Youakim, Katie Quakenbush, and Carly Fisher.
Audrey Anello is island hopping the Virgin Islands on a catamaran.
Summer Camps/ Mission Trips
Instead of vacationing right after graduating, another popular option for AHN seniors is counseling at a camp or even going on a mission trip, which is a great way to serve others.
Julia Prince is working at a summer camp in upstate New York.
Prince said, "As a counselor I get a new cabin every week, and I spend most of the day lifeguarding or playing games. I did it last summer too and love working the camp because it is fun and teaches me a lot of mini life lessons working with kids, while still getting paid."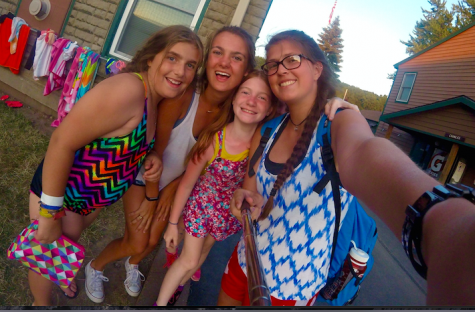 Jessica Zakhary is going to Japan for a mission trip with a group to Osaka for a week and also Tokyo for the second week. The group is going to be living among the poor in the area and helping out by bringing them things they need, praying with them, and helping them work. Also, they have been given the opportunity to get to see various historical places like the Kyoto Tower and different Japanese castles.
Julia Hojonaski is going to a summer seminar in Ireland with Michigan State. The group is visiting different medieval cities and taking a day trip to Belfast, Northern Ireland. The students are learning about the history and context of modern Ireland's founding.
Starting College
Another option seniors have is starting summer school for college. Many students like this because they get acclimated to the environment before school starts.
Abby Morris is attending the University of Florida during the summer, and chose the school because her sister goes there. It also has great biology program.
Morris said, "I'm nervous about finding all my classes and actually doing well in school. I'm also terrified that I'll either have a weird roommate or my roommate will think I'm the weird one."
Anna Padron is attending Florida State University and chose the school because she is interested in political science.
Padron said, "I am nervous that I won't be able to find things around campus and I also don't have a roommate yet which is freaking me out."
Riley Gilis is attending University of Georgia's summer school.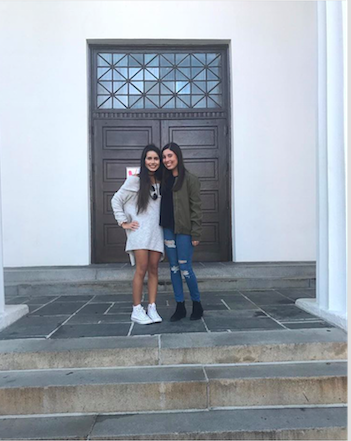 Laney Rodriguez is choosing a different path and taking a gap semester because she is traveling to Slovakia, Czech Republic, New Zealand, Australia, Costa Rica, Canada, and hiking two months of the Appalachian trail.
Rodriguez says, "I am most excited to be able to explore these different countries on my own and learn new things on the way."