Wash Your Shampoo Worries Away
February 7, 2018
Lather. Rinse. Repeat. These three steps have been instilled into girls at a young age in order to keep their hair healthy. There are many different kinds hair which all require different kinds of shampoo. The students at Academy all represent the variety of hair types. Whether it be colored hair, ethnic hair, straight hair, or curly hair all hair types need different attention. Everyone is different and each shampoo may react differently on every person.
Curly Hair
Embracing one's curly hair can be very difficult and hard to maintain. This all begins with the correct shampoo. Curly hair itself is usually dired by nature than straight hair, because of this it is important to use a shampoo with hydrating abilities. Garnier offers a hydrating shampoo with ingredients like shea butter and hibiscus to ensure that the hair is properly hydrated.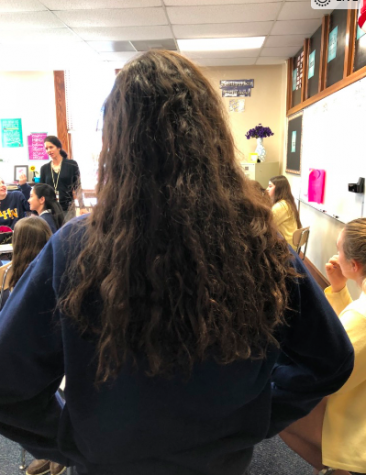 Noelle Choueifati ('20) has curly hair and uses this shampoo.
"My hair is very curly and I like this shampoo because it keeps my scalp hydrated and leaves my curls bouncy."
Ethnic Hair
Ethnic Hair requires shampoo with moisturizing abilities. Using an oil based moisturizing shampoo will help to seal in the water and keep your hair hydrated. Ethnic hair often needs more care in order to avoid breakage and stay healthy. Sulfate free shampoos are an amazing way to ensure healthy hair. OGX offers a great sulfate free hydrating shampoo.
Nyla Jacobs ('18) has very curly traditional ethnic hair. She uses the OGX shampoo.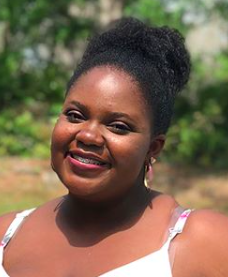 Thin Hair
My hair doesn't "flow" #thinhairprobs pic.twitter.com/dqBMx2sZe0

— Thin Hair Problems (@ThinHairProblem) March 7, 2014
Thin hair may seem to be a blessing to the girls with unmanageable locks, but it in itself can be very hard to maintain. The thinner ones hair is, the easier it is to get greasy and appear dirtier sooner. For thin hair, it is important to find a shampoo that focuses on cleaning as a priority. Head and Shoulders is a shampoo which leaves hair clean without weighing down the hair and eliminating volume. This shampoo also aids in repairing damage which results in dandruff.
Olivia Perez ('20) has thin brown hair, she uses the shampoo to specifically get rid of dandruff.
"I love head and shoulders because my scalp is really dry and it helps a lot to get rid of my dandruff and keep my hair shiny,"
Colored Hair
After spending who knows how much money on coloring hair, the last thing wanted is for your shampoo to strip your hair of the color. It is important to select a shampoo that is made especially for colored hair. The ingredients are less harsh in order to preserve the dye in the hair. Shu Uemura produces one of the best shampoos on the market for colored hair. 
Natalie Martinez (A '14) says, " I have been coloring my hair for a few years now and I love this shampoo. I have tried many others but none of them help me retain my color as well as this one does."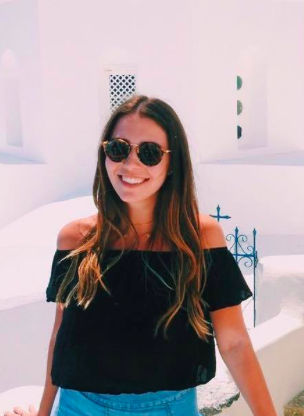 SaveSave