HEARTWARMING
May 1, 2020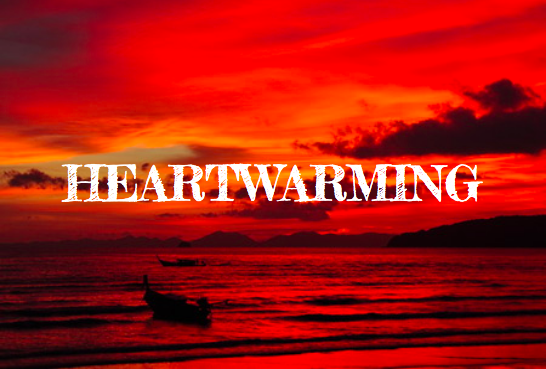 No Title
Look, it wasn't my idea to become so attached to teddy bears. As long as I could remember, every Christmas, my dad would buy me a teddy bear for Christmas. Dressed in some brightly-colored clothing with a matching bow, it was one present I knew I would receive every year.
This annual tradition began when my dad purchased one for my mom to celebrate their very first Christmas together. Slowly, the collection grew, and when I was born, my father decided to give me all the bears and would give me one every Christmas. Now, there are approximately 22 bears stuffed in my closet, all with the year stitched on their left foot. Out of those 22 Christmas bears, there is one that will always be my favorite.
It's a fluffy white bear from 2010. Of course, it is dressed in a poofy pink dress because I received this bear when I was eight (At that age, I was adamant that the bear wear pink). I did not know it at the time, but that was the last Christmas bear I ever recieved from my dad. It was a holiday season spent in the ICU. Most children wanted toys for Christmas; the only thing that I wanted was my father back.
A month later, I sat in a church listening to others describe my father and how he lived his life. That whole day was a blur of pitying condolences and black dresses. It was filled with people giving my mother sad looks and uselessly attempting to comfort me. I didn't care. These people never even visited my dad in the hospital, so why bother now? If there is one thing I remember from that day, it's a build-a-bear.
There was a family who lived across the lake from my childhood home. I don't remember much about them, only that they had children around my age who I occasionally played with. On the day of the funeral, the family made the trip over. I looked up as they came into the room, readying myself for another round of condolences. Instead of a long winded apology, they gave me a box. Inside was a white, fluffy bear dressed in a white and gray plaid shirt, jeans, and black shoes. I found myself staring at a bear dressed like my father.
My last two bears are polar opposites. One is filled with the last lingering sense of joy and love my father left behind, while the other is a way for me to remember that my dad is never far, that my memories of him and the love he shared are always going to be with me. However, I do know one thing. Life is crazy. People can be here one day and gone the next. These bears remind me of the tough times I've been through and those that will come, but most of all they give me hope for my future.
No Title
Megan Corrigan
My first memory is of the lights. I remember the yellow glow sticks on the floor and waking up to see my name spelled in a crooked, beautiful font, Megan. Their light meant my dad was safely home from the midnight training operations at the drop zones where he would pick up a handful of glowsticks off the ground from their position as light markers for a makeshift military-aircraft runway. I was born during the aftermath of September 11, 2001. This event dictated the constant absences of my parents; on any given day, either my mom or dad was deployed.
Years later, in third grade, I was preparing for bed, and the phone rang. I dreaded the work phone. My dad was the one who answered it. For the briefest moment, I thought that everything was fine. My mom wasn't overseas, and my dad was home in front of me; neither was dead, injured, sick, held hostage, or missing in action, so everything seemed perfectly fine. My brother broke that moment of peace, when he asked, "Did somebody die?" This reality was one I couldn't bring myself to face on my own. I wanted to ignore the fact that the reason for this phone ringing could one day be about my parents. I wanted to pretend that my fear didn't exist, that the world was fine, and that it didn't matter what happened to other people, only that my own family was safe. That night I realized that the world was bigger than my immediate family and I.
The answer was "yes," someone did die, and my dad had to go into work to find out how to contact the family. My mom was out of town visiting my grandparents, so my brother and I packed two small bags and we went to work with my dad. We camped in his office, reading Disney storybooks, playing go fish, and jumping on the two couches, until it was time to turn out the light and go to sleep. In the dark, I could see my dad's former call sign patches in frames on the wall. They glowed in the dark, but unlike the glow sticks, they were an eerie green, and I didn't know where my dad was.
I lost the ability to ignore the possibility that my parents wouldn't make it back- that they wouldn't make it home and that there wouldn't be any more glow sticks. However, I realized that the time spent with family, when everyone is together, is incredibly precious. This blessing that both of my active duty parents flew home deployment after deployment, alive after many close calls, is a miracle. I know that even though the glow sticks burned out after a few days, their promise of safety remains with me each day. The glow sticks help me remember that even though life can be perilous, there is immense beauty along the way. Life is too precious to waste with constant fear.
My Life Through Music
Have you ever heard an old but familiar song and had an instant flashback of a specific memory or moment? Although these memories are distant, upon hearing the song they come back more vividly and detailed than ever. For me, it is not just one song that can captivate me but many – so many that I have made a playlist full of them. It has the power to make me dance, cry, laugh, sing, and repeat that cycle all over again. Each song represents an important moment or milestone in my life and is so powerful that it can take me back in time as soon as I hear the first chords.
First on the playlist is Kenny Chesney's "There Goes My Life", the song my dad has picked out for our father-of-the-bride dance at my wedding. He has had this special song chosen since the day I was born. Whenever it plays I think of happy moments with him, but with these emotions I also remember the times when we have had our struggles and inevitable father-daughter quarrels. However, as the song comes to an end I think about how he has helped me overcome many challenges and how I could not imagine my life without his guidance and support. After hearing the final notes I can't help but get a little teary eyed, and if you were to listen to this song I guarantee you would too. For a change of genre, my grandmother's favorite song "Suavemente" by Elvis Crespo plays next. She encourages me to embrace our hispanic culture by dancing, cooking, and telling us stories of her life as a young girl in Bolivia. It reminds me of my roots and keeps me grounded in my latino heritage.
On the opposite end of the musical spectrum, "Crank That" by Soulja Boy comes on which reminds me of my middle school dances. The boys and girls would stand at opposite sides of the dance floor and the teacher chaperones would watch us from the edge of the room. Once they gained some confidence, the boys would compete against each other and see how many girls they could convince to slow dance. Although this song forces me to relive the awkward stage of life that is middle school, I am still able to look back and laugh at the comedic memories I made at that time of my life. Then plays, "Can't Get You Out of My Head" by Kylie Minogue, which is quite a random song to have such a special connection to, but considering this diverse bunch of songs, it is evident that I am open to all types of music. This one brings back the early memories of my family going to the beach together. My dad would play this song on his iPod, turn the volume all the way up, and begin bobbing his head back and forth which, naturally, my siblings and I mimicked and this became a little dance that we did for many years after.
Finally, I hear "Harmony Hall" by Vampire Weekend which reminds me of a period of growth and discovery in my life. This song brings me back to driving with my family in Arizona with a beautiful blue sky and the clouds covering the entire expanse of the plains until they reached the mountains. Much like it paints this picture in my head, this final song can paint a smile on my face every time I hear its melody. All of the moments associated with these special songs have shaped me as a person: my values, beliefs, and interests, so I wonder who I would be without them. They take me back to a time and place so vividly that I will never forget the moments that accompany them and I look forward to adding new songs to my playlist as I make new memories in my life.
No Title
As my junior year of high school came to a close, I can recall a time when I was stressing about an upcoming test. Matthew came up to me, asking me what was wrong. I told him that I was worried about an upcoming test that would play an important factor in my grade. As I told him about all this, he cut me off and reminded me that everything was going to be okay; whether I did well on the test or not, I would know I did my best, and because of that it was all going to be okay. Matthew is my older brother, who faces significant speech and memory issues. Despite his disability, he is constantly a reminder that my current situation does not determine everything. His simple advice showed me that my small stresses are not significant in the whole scheme of life.
Matthew has faced setbacks his whole life; he cannot attain a full education, as his memory issues hinder this. He also has been teased his entire life for his major speech impediment, but never once has he let these things define who he is. Instead, he recognizes that these things are not a reflection of his true character. This has really showed me that my current situation does not determine everything- my outlook is determined by the way which I look at life, and instead of seeing some struggle, I can look to the good and define myself through that which I know is true.
When Matthew is faced with an obstacle, he looks at it optimistically and does his very best. Never has he let his disability affect the way he sees himself; when he accomplishes a goal, he celebrates this. However, even when he cannot accomplish a goal, he recognizes that he tried his very best and continues to be proud of this. This has truly taught me that if I am putting 100% of myself into something, I should be proud of myself- no matter what the outcome is. If I am unhappy with the outcome, I can continue to push myself until I accomplish my goals. He motivates me to push myself past my comfort zone and do my very best in anything I pursue, knowing that no matter what the result is, I did my best and I should be proud.
He is the purest example of giving more than taking. He never hesitates to put others first, whether it be to open the door for others or to reassure someone that is struggling. His passion for serving others and spreading love has made a huge impact on my life and the person I am today. Because of his selfless love, I have also found a passion in serving others and striving to see them as Matthew would see them. He truly has a heart for others, a heart which pushes me to reciprocate that love through activities such as volunteering in shelters and nursing homes. I have found great joy in this, and would not have such a strong connection with it if it was not for Matthew's influence on my life.
I used to look at Matthew's situation and feel guilty that he had to face those struggles, while I could go on with my life without any struggle close to his. However, as I grow up with Matthew in my life, I have come to the realization that his unique situation is a blessing in disguise; he has so many gifts that most people don't, such as his selfless personality and relentless love, which he spreads to each and everyone he meets. His life blesses everyone who has the opportunity to get to know him, and I hope that through my life, I can also use my unique gifts to better the lives of others- just as Matthew has done for me.