LIGHTHEARTED
May 1, 2020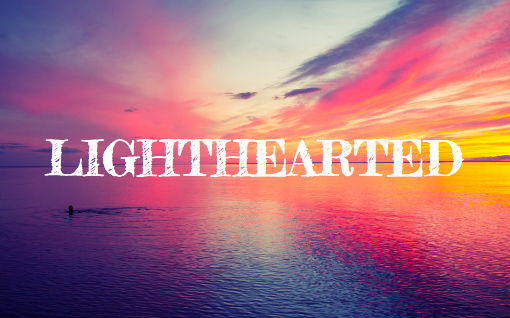 The Business Mogul of the Century: A 9 Year Old Girl 
"How can a nine year old create and manage a business while carrying out the duties of a child?" you may ask. It all started circa 2010 when my grandfather gifted me a crimson-red cash register with a keypad and drawer, which unleashed the depths of my imagination.
With complete disregard for inflation rates, I conducted numerous trips to the dollar store where I purchased fake currency to fill the empty spots in my cash register. The next step was to choose my product. 'Produce' and 'profit' were the only words in my mind as I marched my way down the staircase of my aunt's house to demand her knicknacks be redirected to my trade. She produced a basket of hotel shampoos which she had collected over her years of travel. I had my products, but there was just one thing missing; a sales associate. As my best friend and partner in crime, my older brother met the strict criteria for employment.
Not long after my brother's initial employee training session, my business was ready for its grand opening. Customers were in abundance considering my aunt was hosting a dinner party with her adult friends who couldn't say no to carrying out a little girl's wishes. They were the ideal demographic. Using my amazing sales skills, I lured my customers into my store where I sat proudly behind my cash register. Fortunately, my store turned a real profit in its first quarter.
Now, some may say I was a rather aggressive business figure due to my authoritative nature and heavy handed management. My employee, for instance, was not pleased. He was the ideal employee for all of two weeks. Unfortunately, I had to terminate his employment. We had been sorting the files in which I had recorded all my sales when my brother endured a mild paper cut. His first instinct was to yell, which was understandable, but the crying was not appropriate for a working environment. I offered my apologies with utmost sincerity for this workplace incident. My aunt, however, decided to interfere with my business practices and offered my employee medical leave. I warned my employee that his job would be on the line if he took the offer and he would not receive his pay. He objected. I had a total of two words for my employee when he rushed down the stairs into the arms of my aunt, "YOU'RE" and "FIRED".
Given my extensive experience running a lucrative and successful enterprise, it should be no shock that I will be carrying my red register economic theory into the global economy. Watch out, Jeff Bezos.
Bang
I don't know if you've ever not been recognized by people you've known for 15 years, but it's surreal. It wasn't until lunch, later that day, that any of them said a word to me, even though I had seen them looking at me in the halls in between classes. I thought I had done something to upset them.
"She looks really familiar," I could hear all of my friends whispering to each other as I walked up to our lunch table, and that just confused me more. I obviously never even considered the fact that they simply didn't realize who I was because of how I was wearing my hair that day: I had my bangs pinned back.
Have you seen very many teenagers with bangs recently? There is a reason for that. At every little girl's first haircut she gets bangs, it's like a rite of passage. Most girls then grow out their bangs by the time they hit the fifth grade. I was definitely not like most girls; I was a high schooler with bangs. I'm just going to let that sink in.
My hair is what made me different. I was never the tallest in my class, and I was a little insecure about my height at times. As a matter of fact, when I was growing up, doctors would say I'd be lucky if I made it to five feet tall. Despite that, I consider myself to be a bit of an overachiever in all areas — and made it to a whopping five foot and five inches tall. So picture this, a short Hispanic girl with bangs and a backpack…
I'll say it so that you don't have to.
I looked like Dora the Explorer. If there were a way to include a picture in this essay I would.
The reason why girls my age will cut bangs is because they are going through some quarter-life crisis. You could say that at the age of 15 I was going through a quarter-life evolution. I put my fears of change aside and determined to grow out my bangs. I told myself that I at least needed to give it a try because it can always be undone. I have no clue what really prompted this sudden change, but I'm glad I did it because the past year and a half without my bangs has been the best time of my life.
It seems silly to think that a hairstyle was holding me back from being the best version of myself, but it took a lot of courage for me to change my appearance in a time of my life where how someone looks seems to mean so much to everyone else. The courage I found in myself from this experience helped me succeed through the most important and amazing years of my high school experience. It was a long process and my bangs still hang around to poke out the top of my head when I put my hair up in a bun, but I feel so much more like myself that I don't even care.
No Title
A dog robbed me once. I remember it like it happened yesterday and I'll never forget it. I couldn't have been more than eight when the tragedy took place. It was back when I lived in Georgia and I was visiting my dad. At age two, my dad had the grand idea of putting me on our dog, Casper to reenact a pony ride. Long story short, I was dropped on my head and I haven't trusted a dog since. Going to visit him and meeting his gigantic German Shepard was about the last thing I could have wanted. His name was Fritz and he was 100 percent out to get me.
As a kid, I was a complete shrimp, tiny in every sense of the word. That, added to my vast imagination, allowed me to believe that Fritz was this towering wolf that would tear into me as soon as dad looked away. My dad thought it was hilarious. It was not. I remember sitting on the couch in a separate room, with the door slightly ajar, enjoying my hotdog and Lays potato chips, looking for ways to amuse myself whilst I ate. At eight, I obviously hadn't been around that long and in my short existence, I could have sworn that was the best meal I'd ever had. I was content, eating my hotdog and chips, and wouldn't you know it, in waltzed Fritz like he paid rent. I screamed bloody murder, and while I was busy trying to climb time and space to get away from him, he did the unthinkable. He made a beeline for my plate and ate my hotdog and exactly one chip. I cried for the rest of my visit and vowed that dogs were the hounds of hell.
Fast forward five years to 13 year old me. My sister, mother and I were in the middle of relocating from Georgia to Florida so that my mother could be closer to my grandparents. My mother had a few tasks to handle back home so my sister and I moved to Florida to live with our grandparents a summer earlier than her. My mother knew how much I disliked dogs, so imagine my absolute shock when she finally moved to Florida bringing along a mutt named Oreo. My family refuses to let me live this down but I jumped on my grandmother's couch and threw whatever I could reach at the crazy dog that was barking at me. At the time, I couldn't see any possible good in having a dog. I was adamant in avoiding Oreo due to my fears. However, getting a dog helped me realize an important lesson; sometimes there are changes in life that we don't want to accept. At some point in life, there are going to be situations that I'll face where I won't be able to get my way, and Oreo was one of many examples that helped me understand that that's okay. Looking back I can't help but be grateful to my mom for bringing me my best friend.
The Tin Man and the Ostrich
I've always loved music, but my voice has never been something to admire. My friends would deny it, but I knew the unspoken, inevitable truth: my voice, desperately attempting to reach high notes and growl out low ones, sounds like the Tin Man and a live ostrich in a cage match.
Despite this reality, I still love using music to bring people together.
My dentist drill-esque singing voice has brought people together in the strangest locations. For example, the soccer field. On the hot afternoon of an important game, turf burned beneath us like a bed of coals. We were down 1-0 in the state finals against our major rival, IMG Academy. I huddled next to the other team captain, Emma, and told everyone to breathe deeply and listen to my prayer. Slowly, I started to sing the lyrics to a little ditty we all knew, a song that had become our team's de facto anthem. I watched faces that had been serious and morose thirty seconds before slowly break into smiles. My "prayer" was Kanye West's iconic rap song, "Gold Digger." The mood continued to improve as everyone joined in, our discordant voices resounding like thunder. After the song, we played with the confidence and swagger of multi-millionaires. Thanks, Kanye.
Another time my infamous singing voice helped me out was during the "Graveyard Shift," a play I wrote and directed last fall. On opening night, the cast and crew came to the theater early to prepare. They could tell I was on edge by the number of Red Bull cans they saw crumpled in my car. While everyone was backstage, I sat alone at a piano on the stage. My hands trembled from nerves, so I tried playing a couple of notes, but my fingers kept flubbing them. My friend Robin joined me. Recognizing the tune I was attempting to play, she started to sing along. Slowly, the entire cast and crew gathered around the stage as I played "Vienna" by Billy Joel. I looked around at my friends: a mix of crew shirts, jail uniforms, clown costumes, and chicken suits. My screeches were lost in the monsoon of voices. Everyone was singing along, and halfway through the piece, my hands stopped shaking. After the song ended, we all hugged and prepared for what was an amazing show.
I use music not only to calm me down, but to connect with others. This past summer I attended the Seminar for Tomorrow's Leaders: a weeklong camp of leadership training. During the week, I befriended Bam, a 6'4" football player from Miami. We met in the dining hall and immediately bonded over sports and music. We commiserated over our shared lack of vocal skills. As a child, Bam sang constantly but stopped because people complained that his voice was horrible. I understood. Later that week when the other delegates started singing in the dining hall, I coerced Bam into joining. What? He had one of the best voices I had ever heard! Seriously– his voice sounded like a combination of Stevie Wonder and an angel. After our table's exuberant reaction, we convinced him to sing in the camp talent show. Bam earned a standing ovation. On the last day of camp, he pressed a metal spoon into my hand. Tears in his eyes, he told me that he wanted to give it to me because I had given him new confidence. The spoon now rests on my bookshelf, reminding me of how little actions can change people's lives.
Music has helped me lift people up, calm myself down, and reach out to others. My singing, though painful to others, has shaped me into who I am today. It does more good than harm. If you don't like it, then you don't have to listen. I'm going to sing anyway.
—————————————————————————————————————————————————————————–
So here's to the class of 2020, the most talented, hardworking, and resilient group of girls I know. I hope you find your happiest self and don't hate me for sharing this throwback. Happy graduation, we did it.