Stressing Seniors
The Class of 2014 is going through one of the most stressful processes known, the college admissions process. The main focus is narrowing down their choices and completing their applications. A major component of this is the college essay.
AHN girls are broadening their horizons and applying to schools across the country. Admissions Officers from University of California (LA) to Fordham University will be reading the girls applications and determining their future.  "I want to leave Florida because of the weather, and I want the opportunity to meet people from other places. I also love to travel." says Casey Pluchino who is only applying to out of state schools.
In state schools still attracts the interest of many; three out of the five girls interviewed will be applying to a school within Florida, with the most popular being Florida State University and University of Florida.
Most girls are hoping to have completed their applications by October or November. They are taking the ACT and SAT soon, and praying to improve their scores enough to get into their dream schools. Khalei McKown's view is, "At this point all I can do is do the best I can on my essays and SAT while focusing on my schoolwork. The rest is out of my control."
We hope the best for our girls and know they will be happy wherever they end up!
Leave a Comment
About the Contributor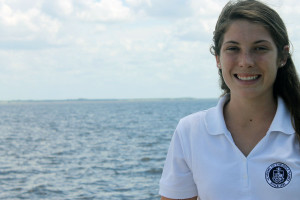 Alison Foley, Junior Staff Writer
Alison Foley is currently in the eleventh grade. She loves shopping and spending time with friends. She is a part of the crew team and Teen Leadership...