AHNs hard workers
Not only are Academy girls well rounded in their daily classes and extracurricular activities, they also find time to work. There are many places Academy girls work, (such as Hollister, Abercrombie, and Evos), but some are more popular than others. CDB's, Extreme Juice, and The Look seem to be the most popular places to work. Whenever you go into one of these stores you will probably see an Academy girl either working or shopping.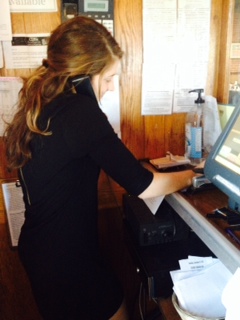 CDB's Southside Italian Restaurant & Bar is a favorite restaurant of many Academy girls. From attending birthday dinners, to being a host these AHN girls can say they've had great memories at this Italian restaurant. Junior Alison Foley and a fellow Achona staff writer started working as a host for the restaurant this past school year. "I love the atmosphere CDB's gives me, being a hostess means there is never a dull moment". Alison isn't the only AHN girl that works there, there are many other girls that work there and have in the past! Junior Maddy Matter recently applied and is also a hostess. "At first when you start working, it's really scary because everyone thinks of you as an adult, but then you get use to it and it's fun!"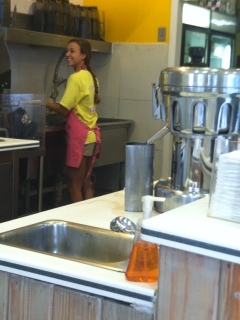 Xtreme Juice is a popular smoothie place in South Tampa that always has Academy girls either ordering a smoothie or making them. Many of our friends work there and now know how to make us all smoothies! They mostly have juniors and seniors working from AHN. Junior Sophia Guerra got a job here this past month. "I love working at XJ, because its really fast paced, and there's never a time it isn't busy. Plus I see a ton of people I know so it's a win-win." Junior Claire Cardillo has also been working at Xtreme Juice for a couple months now. She loves working and seeing familiar faces everyday.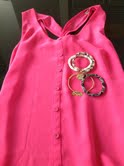 The Look Boutique is one of all Academy girls' favorite stores. Seniors Gianna Accardi and Victoria Valdez both work at this store and love every second of it. I know I wish I worked there so I could get discounts on all their amazing clothing and jewelry. Senior Victoria Valdez just started working at The Look this past month. "If you recently bought a shirt from our store, I've probably steamed it". She has done a lot of work behind the scenes steaming clothes and putting price tags onto jewelry and can't wait to see what else she can help with.
Yes Academy girls do work at other places, these are just some of the more popular ones. Although not every girl that works at these places was mentioned, they still work as hard as everyone else.
Leave a Comment
About the Contributor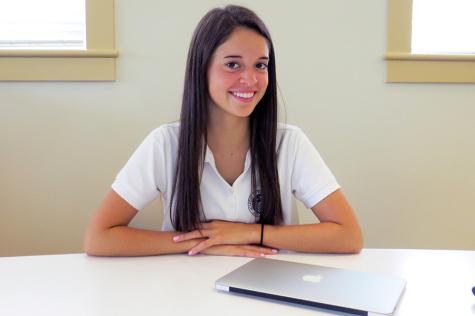 Gaby Ruiz, Arts & Entertainment Editor
Senior Gaby Ruiz has been on Achona since Sophomore year. She's Arts and Entertainment Editor and Captain of the Jaguarettes Dance Team. She enjoys watching...