Jaguarette for a Day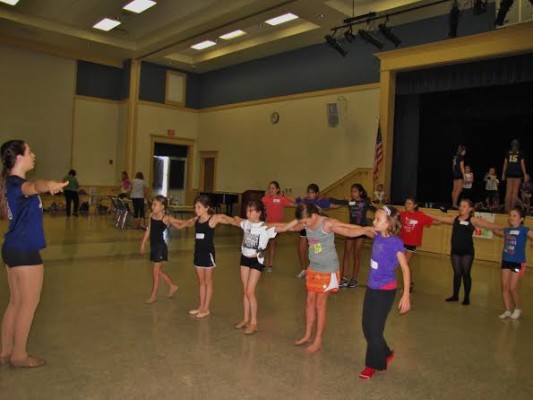 Every year, the Jaguarettes Dance Team hosts the event "Jaguarette For a Day". This fun filled day is for dancers ranging from Kindergarten to 8th grade. The girls get to learn from AHN's own Jaguarettes and see what it's like to be one of them for a day.
The morning starts off with a group stretch where the girls are introduced to their Jaguarettes. Following the stretch, the dancers are split into different age groups, and learn their dances. Techniques range from single – triple turns, side leaps, toe touches, regular leaps, and different styles of leg holds. The dancing styles were mostly Pom (cheerleader style dancing), jazz, and hip-hop.
Every year the Jaguarettes come up with a theme for the event, and this year was "The Great Gatsby". Not only did they dance to Gatsby-themed songs, they also made Gatsby feather headbands that were worn the night of the performance.
As is the tradition, the young girls perform with the Jaguarettes on Spirit Night, which takes place this year on December 13th.
Sophomore Kelsea Henry expresses, "[I] can't wait to see the little girls again on Spirit Night! They were so fun to teach, and so sweet."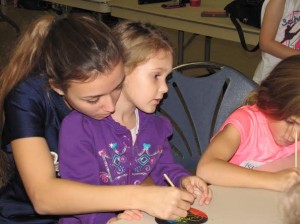 After learning dances from the Jaguarettes and experiencing what its like to be on a dance team, the girls usually want to try out for the team when they come to AHN.
The girls that participate attend a wide range of dance studios. Some of the more popular studios include: All American Dance Factory, BSDA, Elsa Pardo Dance Center, and Mary Jos.
When choreographing the dances, the Jaguarettes are not aware of the strength of the campers and have to be prepared to change any technique.
Junior Claire Cardillo, who taught the K-1st graders, says it's, "a rewarding experience when they tell you how much they love the dance and how fun the day was."
After a morning of practicing, the girls play games and bond with their groups. Once the camp is coming to a close, they run through their dances two or three times in small groups and then come together to do one last big performance for their families and the other campers.
The two youngest groups perform together to their Gatsby song, "Crazy in Love" and the older girls perform to, "A Little Party Never Killed Nobody". Following these performances, the Jaguarettes show the parents and campers two different style dances and what the technique is like being on the team.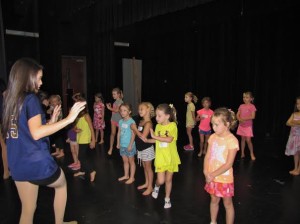 The girls hard work will be shown off Spirit Night Friday December 13th at 7:30. Everyone come out and support!
Leave a Comment
About the Contributor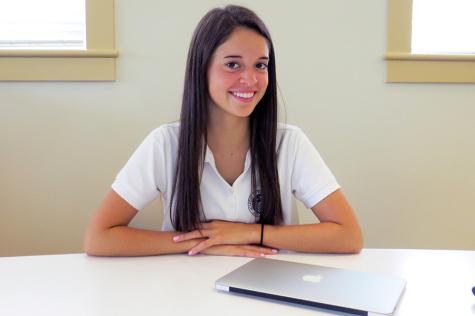 Gaby Ruiz, Arts & Entertainment Editor
Senior Gaby Ruiz has been on Achona since Sophomore year. She's Arts and Entertainment Editor and Captain of the Jaguarettes Dance Team. She enjoys watching...