YMCA: Gymnastics Program Expansion includes Job Opportunities
The Bob Sierra YMCA gymnastics center is expanding. Due to increased enrollment and improvement of the program, the activity will be moving from the main building to the youth center. This will be beneficial to the program becuase it will help with the growth and development of the team and the classes offered at the YMCA.
Along with a new gym, new classes will be offered as well. In the old gym, the program was very limited in the number of classes and how many kids could be enrolled because of the size of the gym. Since the new gym is about two times the size of the old one, more classes can now be offered for the children. The layout will mainly be divided into two sides: with one side dedicated to classes and the other to teams. On each side there will be a main floor, a new set of bars, beams, and a vault. There will also be a new addition of mats, springboards, and other equipment.
The moving day was Friday, September 14th, 2014 with the exciting grand opening Saturday (which coincidentally is National Gymnastics Day).  People of all ages can come and join with no charge to come play around and use the new equipment. They can also meet the coaches and become familiar with the program. Along with a new gym, comes more responsibility for staff. This is an exciting time for the YMCA gymnastics program and because of the increased size of the gym and the classes, the Y is hiring.
This is a wonderful opportunity for any Academy girl looking for a job who lives in the Carrollwood area. They are not necessarily looking for Olympic level gymnasts, but girls who have some kind of background with gymnastics and are good with young children. If you are interested in getting a job, fill out this application.
Leave a Comment
About the Contributor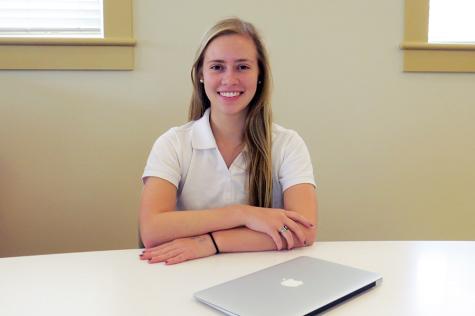 Lauren Raab, Senior Staff Writer
Hi my name is Lauren Raab. I am a senior at the Academy and am a senior writer for Anchona. I love fashion and keeping up with the trends. I work at the...