Valentines Day 2015: What to Wear
For all those girls who love Valentines Day, (I mean who wouldn't, its a day dedicated to LOVE), you're in luck! This year Feburary 14th hits on a Saturday, which means a full day of chocolates, flowers, and dates. But what is almost as important as the person you spend this romantic day with? What you wear… Duh!
So let's break it down. First things first. Where are you going?
Fancy Dinner: Some boys go all out. They pick you up in a limo (okay, so maybe its not a limo and its just their dad's new car, but a girl can dream), and they whisk you away to somewhere deliciously pricey. Berns? Eddie Vs? Wherever it is, you have to dress as classy as the restaurant.
What to Wear:
Dress, leather jacket, wedges
hair: loose waves
jewelry: simple gold
makeup: simple eye, red lip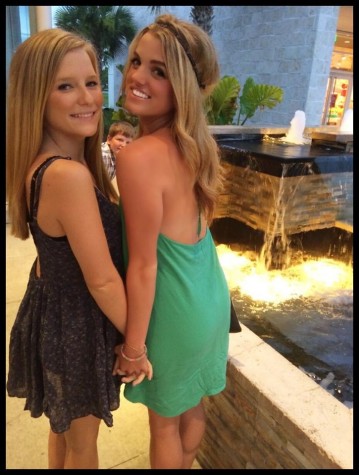 Casual: Pizza downtown, a movie, and grabbing some ice cream after? its the perfect valentines day date, simple, sweet, and fun! You can still dress super cute, even if its casual. Try some loose jeans and a cute tee to pull off that effortlessly chic look.
What to Wear:
boyfriend jeans, gladiator sandals, tshirt
hair: fishtail
jewelry: layered necklaces and bracelets
makeup: big lashes, glossy lips
Beach Day: The perfect way to spend a Floridian holiday? The beach of course!
What to Wear:
cute cover up, floppy hat, ray bans, tory b flip flops
hair: messy top not
jewelry: slim to none
makeup: mascara (waterproof), sunscreen, and chapstick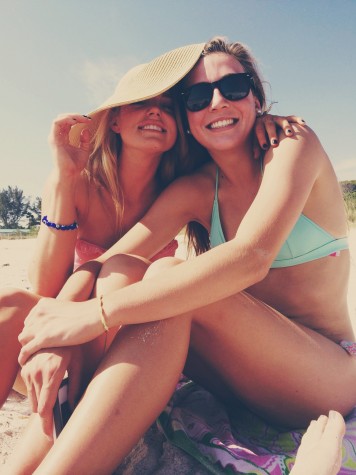 Night in:
What to Wear:
leggings, free people lace halter bralette, off the shoulder sweatshirt, fuzzy socks
hair: straight pony
jewelry: simple
makeup: mascara, fresh face, blush, pink balm
girls night out: no special someone? who cares! Go out with your gal pals and celebrate this holiday with the people who mean most to you, even if their just your Pal-entine!
What to Wear:
leather leggings, flowy shirt, cool shoes
hair: straight center part
jewelry: chunky necklace
makeup: smoky eye and a nude lip