Narrowing Down your College Choices
This time of the year is a crucial time for seniors with the college process. All applications are in and now is the time the seniors are getting their acceptance letters or rejection letters. "I'm not stressed at all… only 15 days, 13 hours, 47 mins, and 13 seconds until college decisions come out.. not that I'm counting.", explained Konner Brewer.
By this time of the year, most seniors have narrowed down their college lists to top choices. According to Julia Cogdill, "I've narrowed down twelve schools to LSU, Catholic University, FSU, and FAU." Kelly Lambert says she is currently deciding between University of North Florida and Spring Hill College.
Many girls look at criteria such as social activities, classes offered, location, sports, and school spirit. Olivia Gessner says, "I look at a variety of majors because I am undecided. Also social wise, I look at if there's a lot of opportunities to get involved at the school." Another factor is the size of the school. Gillian Earl says, "I prefer a big school; I want to experience a variety of people. Seeing the same students everyday just doesn't appeal to me."
Often, actually visiting the college campus helps students make their final decision; and is probably the best piece of advice when choosing where to go. Courtney Farrior explains, "The second I stepped on campus I knew Vanderbilt was the place for me. The campus was beautiful and the atmosphere of Nashville was exactly what I was looking for and I couldn't picture myself anywhere else."
About the Contributors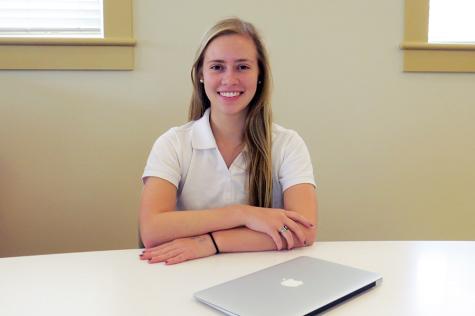 Lauren Raab, Senior Staff Writer
Hi my name is Lauren Raab. I am a senior at the Academy and am a senior writer for Anchona. I love fashion and keeping up with the trends. I work at the...
Courtney Farrior, Senior Staff Writer
Courtney is a senior staff member. She is an Academy Ambassador and spends time volunteering at Tampa General Hospital. Her role model is Olivia Pope.