Tips for a Trendy Summer
With each passing season comes new fashion trends. This summer, we have a variation of flowy clothing and backless bathing suits. Designers such as Zara, Topshop and H&M have fabricated numerous summer ensembles that display and embody the "perfect" summer style. Summer fashion is meant to express one's personal look along with the previous trends of the season.  Some of Academy's own are already strutting these styles.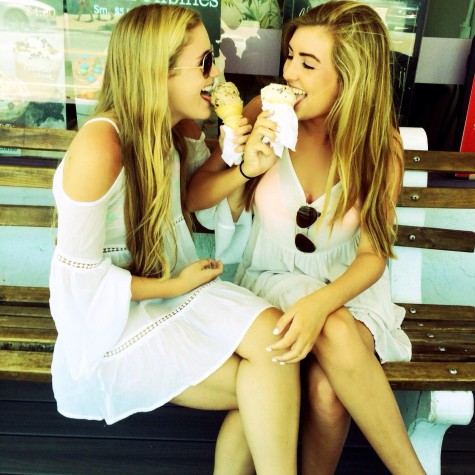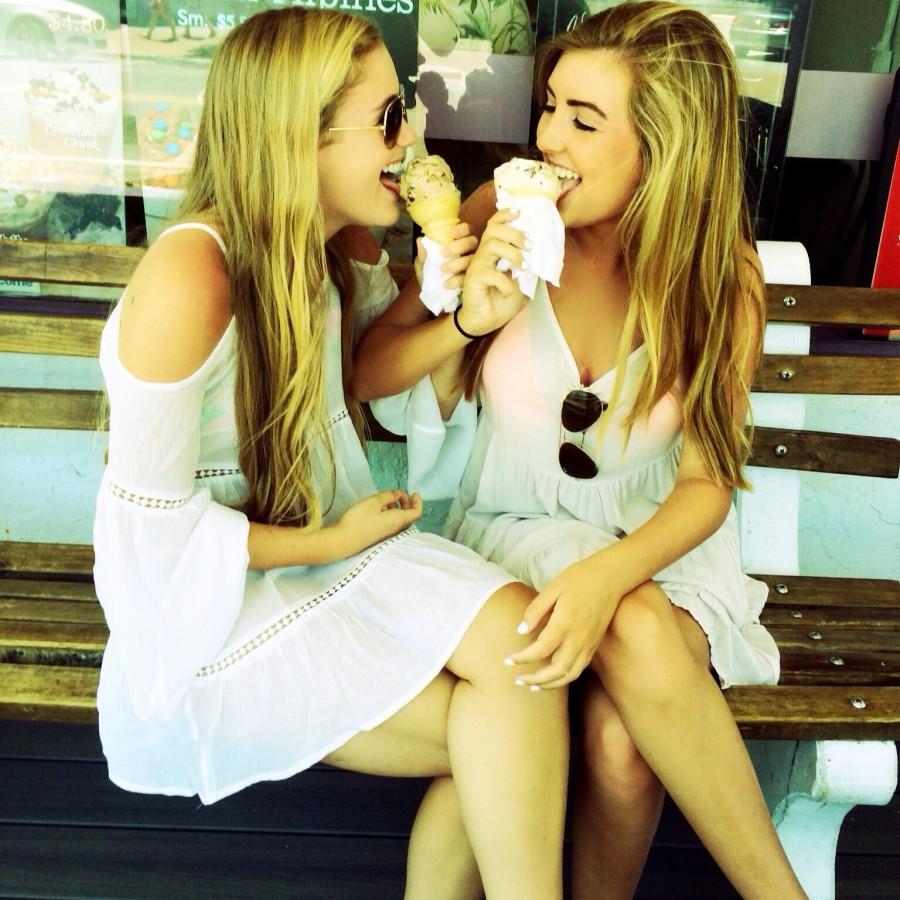 Some summer necessities are flowy patterned pants or shorts, rompers, sundresses, and kimonos over bathing suits. All these summer clothes can be found at Forever 21, Urban Outfitters, Free People, and Nordstrom.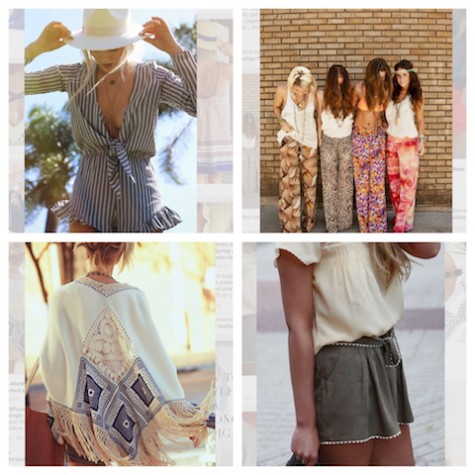 This summer's must have accessories are Ray Ban reflective sunglasses, floppy hats, flash tattoos, and body chains.  Ray-Ban sunglasses range from about $169 to $199 depending on if the lense is are polarized or not.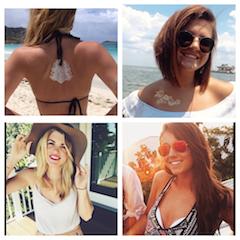 For all the graduation parties, brunches, and casual beach days we have the simple solution of what to wear. These outfits are elementary yet eloquent and complement the body in the most appropriate ways. Pictured below are classic outfits that pertain to the ideal mid-summer day clothing.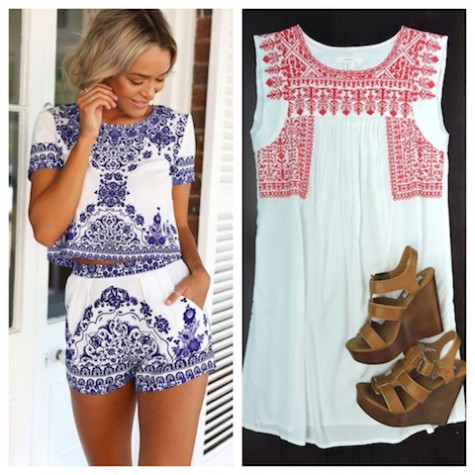 In accordance to night events, these summer looks are edgy yet shabby-sheek. With statement jewelry and patterned fabrics, these bold presentations of fashion are diverse as well as unique in exemplifying a person's individual style. Composed of countless different ways to dress your nightlife up are featured below.