How to get back on track with Ms. Rodriguez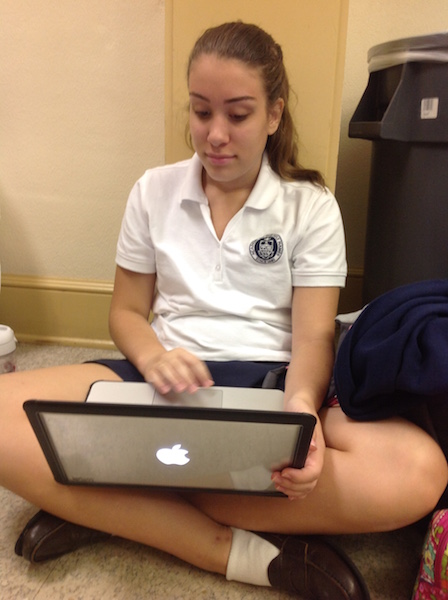 The school year has officially begun which means the summer days of waking up late and doing nothing all day have ended. Over the last two months, many have developed a schedule of going to sleep past three in the morning, waking up at noon, and staying in bed watching Netflix until you've watched five seasons of your favorite show.
Unfortunately, now that the year has started, it's time to start going to bed at a reasonable time, managing your time to get your homework done, and attempting to control your stress. As many can relate to, it can be difficult to get back on that school year schedule, which is why Academy's learning specialist, Danica Rodriguez, compiled some tips to successfully get back into your school routine.
The stress free days officially end once school starts, and typically at the beginning of the year work quickly piles up. Students go from only having to worry about summer reading, to panicking about essays, homework, and tests that test what you remember. Ms. Rodriguez believes for managing stress, "The biggest thing is to get enough sleep. The first thing we sacrifice in sleep, and that is the most important thing because it helps your brain be prepped for the next day and you won't forget things. The other thing is making sure you're organized. Write everything down because there are so many details."
To manage her own stress back as a student at the Academy, the alum revealed "I would play tennis, get outside, take a walk, be in the sunshine. Just do something active to build endorphins." After school to enjoy the sun, her and her friends would go get smoothies and walk to Bayshore.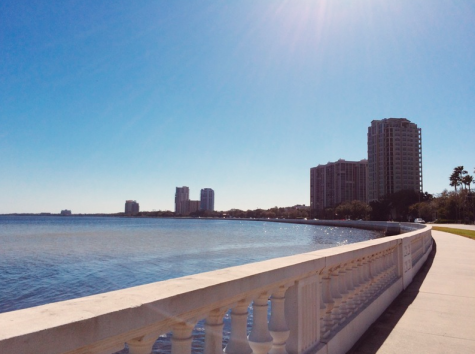 During summer time, students also lose track of the schedules they have during the school year. Break time typically consists of sleeping all day, hanging out with friends, reading your summer reading for five seconds, and then going back to sleep. In contrast, the school year consists of waking up before eight in the morning, spending eight hours learning, then going back home to stay up all night studying. This can be an exceptionally difficult pattern to return to. According to Ms. Rodriguez, the key to getting back on your schedule is "Consistency, because it makes three days to start a habit and 3 weeks to keep a habit. So it's really about be disciplined enough to stay consistent."
After school first kicks off, sometimes students start off motivated and ready to work, however typically that slowly fades away. To keep yourself motivated Ms. Rodriguez recommends "Reminding yourself of your goals. Write them down. Your 75% more likely to achieve a goal you write down. Make sure you revisit them, and I love reading quotes, I am a quote nerd."
At any point of the year if you need tips on studying and/or organization, you can email Ms. Rodriguez at [email protected] If you ever need to visit her office, it is located on the fourth floor in the sophomore locker room. Best of wishes to all the students on the 2015-2016 school year!
As a reminder:
SLEEP!!
Write everything down
Get outside
Be consistent
Remind yourself of your goals