Academy's Birthday Traditions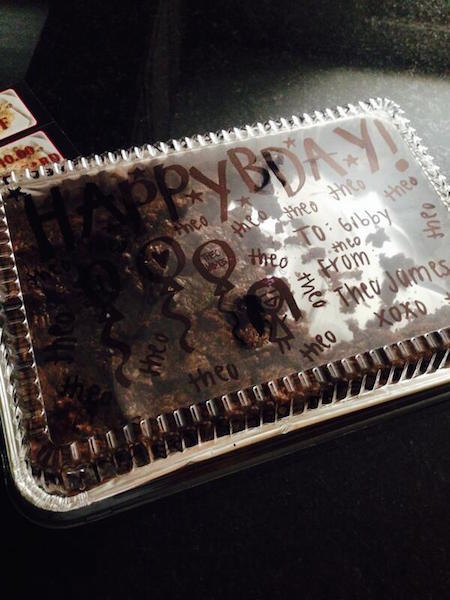 Birthdays can be the most important day of the year for some. They are filled with happiness, balloons, banners, cards, and much more. Not only can they be celebrated outside of school with family, but also within a typical school day from the hours of eight to three. At most schools, students are given a comment by a fellow student or maybe even a teacher if you're lucky, but here at Academy birthdays are unlike any other school. Surrounded by girls adds to the fun of one's special day and Academy girls day can consist of four key elements to exceed the expectations of your special day.
1. Birthday sashes
Sashes are a must to make it obvious that yes it is your special day. Students are commonly seen wearing birthday sahses along with a tiara strutting down the hall from class to class to add to the ultimate birthday experience. Most sashes come in either pink or vibrant colors and are bedazzled all over. These are just one of the many aspects here at Academy that remind everyone it's your special day.
2. Locker Decorations
Every year close friends make it a point to decorate the birthday girls locker with their favorite bands, celebrities, singers, and more. Students generally decorate the outside of the locker with pictures and signs regarding their big day. Junior Hope Rossi admits, "I spent extensive time decorating friends' lockers freshman year." Everyone known, the best locker decorations include embarrassing pictures of the birthday girl.
"The best birthday locker I've ever seen is when my friend Emily Orama decorated former academy student, Lexi Yob's locker with dozens of embarrassing pictures and blew them up as big as a poster." -Riley Rubio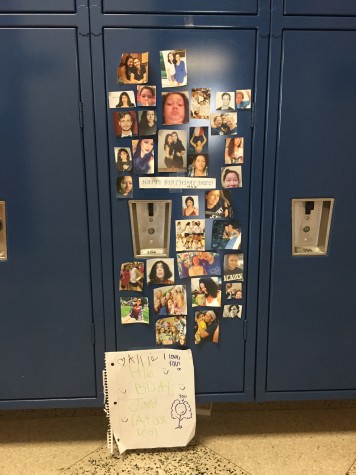 3. Baked Goods
What better way to celebrate someone's birthday than bringing in their favorite baked goods? For Mary Kate Urbanski, junior, it is one her favorite freshmen memories:"Freshman year was so much fun and everyone always brought a bunch of food for birthdays!" Birthday sweets range from homemade chocolate chip cookies to store bought Wright's alpine cupcakes. Every Academy girl knows that the way to their heart is through baked goods.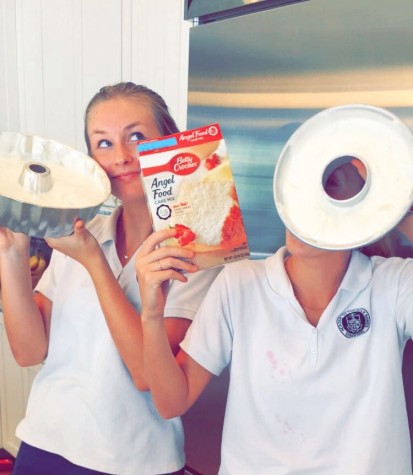 4. Cards
Lastly, the most common and also most traditional birthday aspect is birthday cards. Academy girls give gifts in forms of cards to all their closest friends. Cards usually are handmade and heartfelt. Your special day isn't complete without the creation of a homemade card!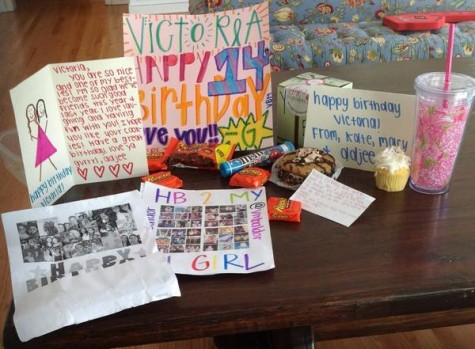 Overall, we all can agree that birthdays are a fun way to celebrate an individual, and at Academy they are much more than just that!