Out with old, In with the New Clubs
Clubs offer opportunities to meet new people, make new friends, and most importantly find people who share common interests. Luckily, at Academy there are a variety of Clubs to choose from broken down into three categories; Blue, White, and Gold. White clubs take place on every first and third Thursday of the month while Blue clubs are on every second and fourth Thursday of the month. Golf clubs differ from the other Blue and White clubs in that they are the more time consuming clubs and take place the days the moderator instructs. With so many clubs Academy has to offer it's extremely challenging just picking one Blue or White club. This year Academy has released two new exciting clubs with great stories behind their creation!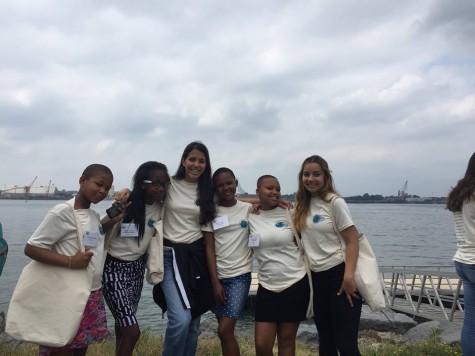 Before students including Isabella Cartaya felt they "wanted a healthy environment to learn about science." Now with the SWAT club, or Scientific Women Are Terrific, students are encouraged to enhance their laboratory skills and gain a deeper understanding for STEM fields, including science, technology, engineering, and math.
Sydney was inspired to begin SWAT because "Meredith just seemed so passionate about starting this club that it was infectious." Both President Meredith Butler and Vice President Sydney Sommers aim this year to partake in Science Competitions, Shadow STEM workers, and dedicate a week to hours of code. SWAT excites students about scientific fields outside of the school environment. This blue club is perfect for students looking to learn more about fields and discover themselves through sciences.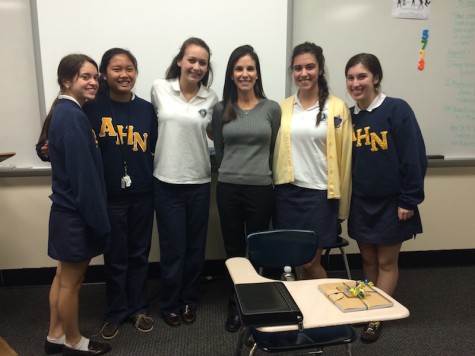 Founded by Abby Morris, Anne Marie, Alex Smith, and François Corser, Social Justice club aims to raise awareness to the school body about the concepts of human rights and equality. When traveling to Montreal, Canada and spending time at a Social Justice forum, our Academy sisters quickly realized how unfamiliar our community was with Social Justice needs. The forum participants who attended Sisters of the Holy Names of Jesus and Mary schools, all participated in clubs involving social justice. This was just another reason the girls felt they needed to start this club.
The primary aim for the Social Justice Club is to hang posters around the school to raise Social Justice awareness as well as to raise money through fundraising to benefit the girls in Lesotho. In addition to our four Academy sisters, Sister Mary Patricia Plumb and Mrs. Holland were main advocates in starting this Blue Club. For anyone interested in raising awareness around the school, make sure to check out the Social Justice Club.
"When I visited Canada, I saw an understanding and appreciation for Social Justice, which inspired me to bring it back to Academy." -Abby Morris
Clubs are a great way to find new friends who share your same interests. Whether you're a science, community, or social justice enthusiast, there's a perfect club for everyone!