Students and Administration React to the New Hand Dryer on the Second Floor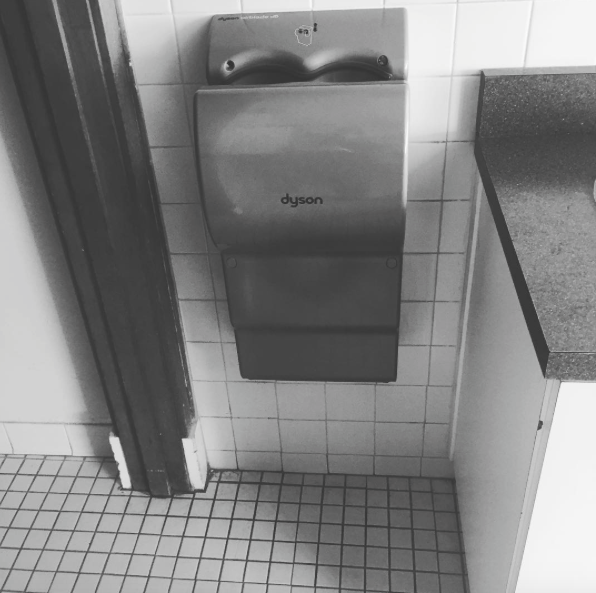 A new feature that the Academy has  installed this year is the hand dryer on the second floor bathroom. According to assistant principle, Erin Krukar, the hand dryer was implemented because, "that bathroom is a high traffic one. Sister Ann and I thought it was more economical and environmentally friendly than going through all the paper towels and having the bathroom look messy when they all fall on the floor."
The hand dryer allows students to dry their hands without wasting paper towels. Sophomore, Katherine Pickard said that she has, "witnessed students taking handfuls of paper towels before. Probably close to between ten to fifteen."  Another problem that this helps alleviate is the amount of paper towels dispersed throughout the bathroom. As Krukar previously stated, paper towels sometimes overflow from the trash bin, and can be seen lying around the floor. Senior, Veronica Sanchez, believes that the hand dryer is only beneficial to helping Academy produce less garbage. She also commented, "I believe that the hand dryers are beneficial because it requires less work on my part. I just have to stick my hands in and they are dry in seconds."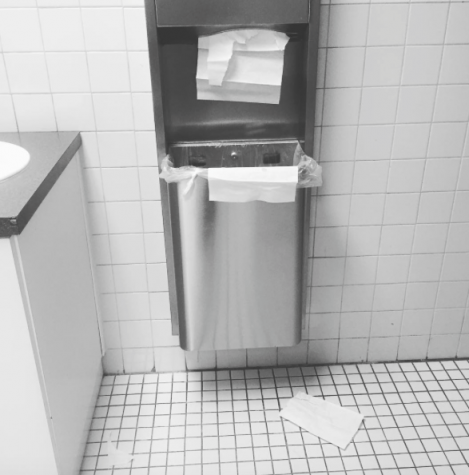 The general consensus on the implementation of the hand dryer is a positive one. As for now, administration is seeing how the first hand dryer works compared to the paper towel usage in other bathrooms. There are no further plans to install them in every bathroom. But, who knows? If the first is a success, you might be seeing more hand dryers appear throughout the school in the future.  
Do you believe the hand dryers are a change for the better? Let us know why in the comments!
About the Contributor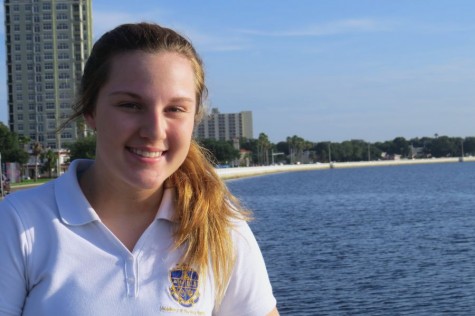 Alex Perez, Senior Staff Writer
Alex Perez is an AHN senior, first-year journalist, and curriculum chair for the Teen Leadership Council. When she is not participating in TLC, Alex can...