Top Music Picks for the Senior Lounge
The senior lounge is a right of passage amongst every student at academy. Every girl goes through her first three years of high school looking forward to their days in the lounge. One aspect that unites the senior class and attracts everyone to go hangout in the lounge is the blasting music. Often times, if you were to peek through the window in the door you would see 98 seniors jumping up and down singing to the top of there lungs to the music. Senior, Maddie Bales says that, " Blasting the music during lunch is the highlight of my days. It helps to relieve the stress from all my classes during lunch. And its always so fun uniting as a grade."
What to play? That is very crucial to the mood being set. Often times you will hear throwbacks like "Baby" by Justin Bieber or "Lip Gloss" by Lil Mama, or top 100 such as "Trap Queen" by Fetty Wap or "Where Are Ü Now" by Justin Bieber. Here is a playlist of the top songs played in the lounge from the class of 2016:
About the Contributor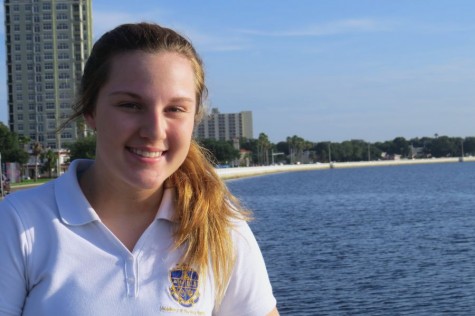 Alex Perez, Senior Staff Writer
Alex Perez is an AHN senior, first-year journalist, and curriculum chair for the Teen Leadership Council. When she is not participating in TLC, Alex can...