Academy Fundraisers and Events: WHAT'S THE SITCH?
You may have noticed the myriad of signs adorning the halls of Academy in the last few weeks. Fundraisers are advertised everywhere you look. It's inevitable that the sheer number of events and drives will eventually overwhelm you. What day is that? When is this due? If you want to contribute or participate, here's what you need to know.
Lizzie Dolan's Cross Out Cancer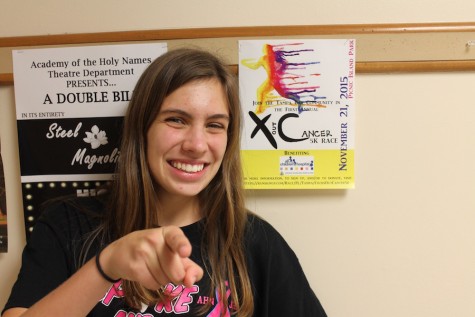 The cross out cancer is a 5K scheduled to take place on November 21, 2015. The profits from the event will be donated to All Children's Hospital in St. Petersburg for the families who cannot afford cancer treatment.  Lizzie Dolan, the founder of Cross Out Cancer, has been encouraging her fellow Academy sisters to support the cause with these flyers hung all over the school.
Lizzie comments "I really want academy to rally behind a cause and be a moving force in the community." You can sign up here!
Jenna Wiley's Socktober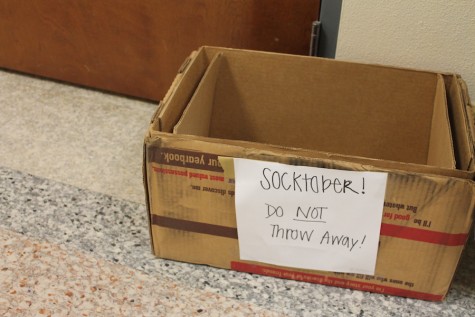 Credit: Nicole Browne
Jenna Wiley, a junior Student Council member, has been taking the initiative to instate a new annual Academy fundraiser- Socktober. Throughout the month of October, AHN will be collecting and donating socks to the homeless of the Tampa Bay area. Wiley has been spreading the word through social media, class announcements and flyers.
Sticker in honor of Sydney Wynne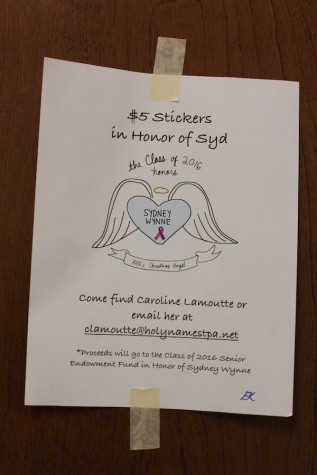 The senior class has decided to create a MacBook sticker in remembrance of our sister Sydney Wynne, our "Christmas Angel". The profits from the sale of the stickers will be added to the senior class endowment- a large sum of money given to Academy from the senior class just before they graduate. The stickers will be sold for $5.
Student Council's plastic cap collection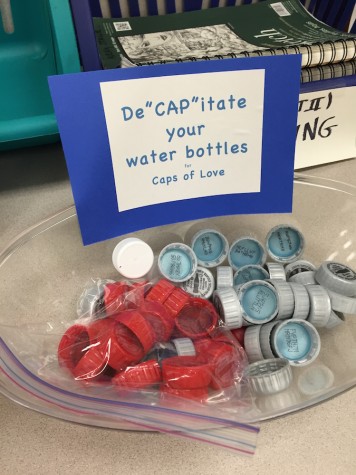 Student council is sponsoring a year-long plastic cap drive urging students to "decCAPitate" their plastic containers. The caps go to a recycling company who pay a small sum for each cap. Though the profits of a single cap are virtually nothing, with enough caps Student Council will eventually raise a considerable amount of money for the underprivileged children in the community.  Since this drive will be available for donations all year long, students have plenty of time to contribute.
DUAL PLAYBILL PLAY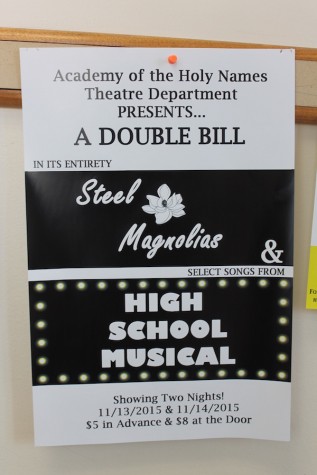 Get excited because the Academy Theater Department is presenting a double bill play- Steel Magnolias and High School Musical. The play will be primarily Steel Magnolias but will feature songs from High School Musical. This performance is guaranteed to be unique and a must-see! Ticket sales will increase from $5 to $8 at the door, so buy your tickets ASAP.
BAKES SALES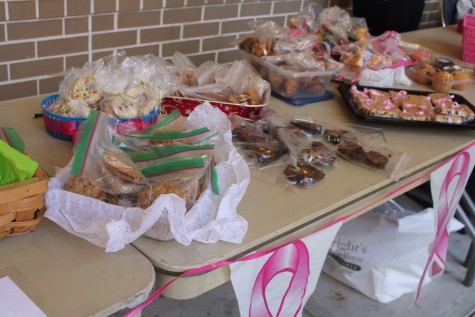 Lastly, it's imperative you stay informed about the bake sales happening at Academy. Nothing is worse than showing up to school on a bake sale day without money. The crew team will be hosting a bake sale later in the month of October so look out for the date and times.
If you can't wait for the bake sale, here are some healthy bake sale trends perfect for fall!
Support your sisters in living Esse Quam Videri by contributing to all the donations and events going on this year.