AHN Hidden Talents
Academy girls are known for being well rounded, not only accomplishing great things inside the classroom, but being successful off campus, too. Many Academy girls have hidden talents that make them who they are and set them apart.
Super Spooky Makeup
Sophomore Olivia Traud is a self-taught stage makeup artist. Traud discovered her hidden talent when she painted her face as a ventriloquist dummy for Academy's father daughter dance. Traud finds makeup ideas online and then brings them to life with her own face as the canvas. Traud states,"I see inspiration in pretty much everything and I try to figure out how to make it come to life." This year Traud is aiming for more advanced stage makeup techniques. She has been experimenting with liquid latex to bring her characters to life. Traud will be putting her talent to use and putting makeup on Student Council for haunted basement.  She is also planning on joining Thespians Society so she can compete in the makeup category.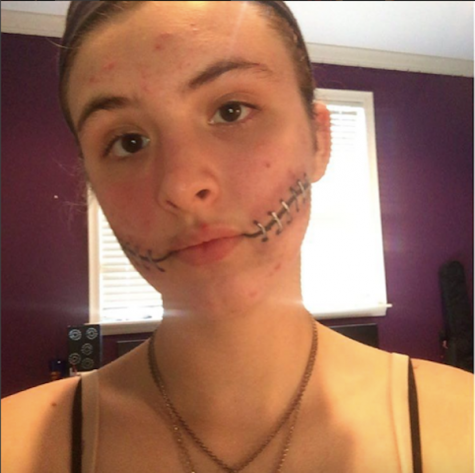 Lauren's Balancing Act
Sophomore, Lauren Perez can hold a handstand for roughly forty seconds. Perez was a gymnast when she was younger and training is what helped her develop this talent. Perez has been able to hold a handstand since she was eight years old. She shares, "To do a good handstand you have to have balance. To stay balanced you have to squeeze your butt and make sure you don't bend or arch your back."
You can speak WHAT?
Junior Jessica Zakhary is bilingual but her second language is not Spanish or French, she speaks Arabic. Zakhary's parents taught her Arabic and English at the same time. She reveals, "I learned the most from listening to my parent's conversations. At first I couldn't understand, but eventually I caught on." Zakhary speaks Arabic mostly when she is with her Egyptian friends and family. Zakhary also speaks Arabic at her church's summer camp where she teaches kids. She also listens to Arabic music, she confesses, "I have a playlist on spotify."
Is that a baby crying or just Maddie Bales?
Senior Maddie Bales has a rather unique talent, she can cry like a baby. Bales discovered her ability to mimic a baby's cry at the age of ten. Bales explains, "I learned it from my mom's best friend and it took about a year to figure out." Only Bales' closest friends and Achona readers are aware of her hidden talent.
Irish Dancing in Ireland
Junior Madi Hook has been Irish dancing since she was four years old. She became interested in Irish dancing after witnessing it on TV. Hook explains, "I joined an Irish dance school and learned how to Irish dance through lots of hard work and help from my dance teacher." Hook is the only member of her family who can Irish dance. She has won many awards for this talent. She discloses, "the most meaningful award I received was when I placed at the North American Championships." Hook has even taken her talent overseas and all the way to Ireland.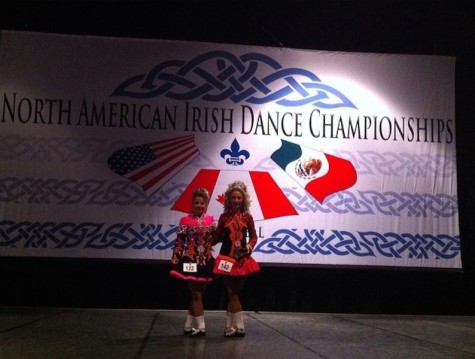 Capture That!
Junior Samantha Daley has a knack for filming and editing videos. Some of Daley's latest videos include her video's on the Buddhist Circle of Life and Mitosis. Daley shares, "I have always wanted to make treasure hunts. I buried things and hid clues wherever I went, plotting for the future." Eventually this translated to Daley making videos. Daley's videos are top notch high definition videos that are very well done. Daley spends anywhere from a week to an hour filming material for her videos. Daley's biggest project is the one she is currently working on, a show for Achona called, Reverb. Daley explains, "AHN Reverb will be a show about culture, psychology, politics, and any other topics of current interest."