Meet the Class of 2019
On August 13, 2015, Academy's newest freshman class gathered in the Brady Center for the very first time altogether to spend a day getting to know everything and anything about Academy! According to senior orientation leaders, the Class of 2019 melted their hearts. "Watching the freshmen at orientation was such a special thing to witness because they were already so bonded by the end of the day. They all really tried to talk to everyone, even if they didn't know each other, which was so cute," recalls Senior Student Council Member, Kelsea Henry.
The first day of high school is usually one of the most terrifying experiences for incoming freshmen – but not for the Class of 2019! Freshman Katie Taulbee remembers, "I went to the same school for ten years, so I was extremely nervous to come to a new high school. The first day of school was anything but nerve wracking, I was so excited and my classmates and teachers were so welcoming!"
Fast forward, freshmen have completed their first quarter of high school and are fully immersed in Academy life. Many of them have joined clubs, sports teams, and are excited to see what the rest of freshman year has to offer for them!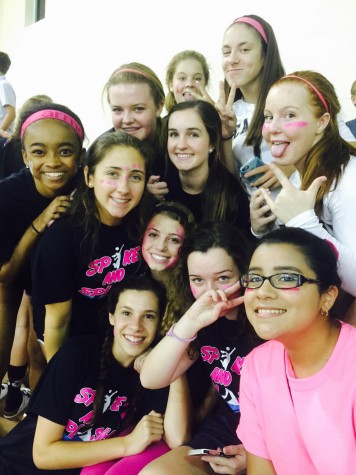 I sat down with some freshman to get their take on freshman year so far:
Why did you choose to come to Academy?
Olivia Fernandez:

"Coming from Wilson Middle School, I thought I was going to go to Plant, but I came to Academy because I really wanted to meet all new people!"
Katie Taulbee:

"I went to St. Mary's for elementary school, so I felt very at home at a private school, and I loved the all-girls atmosphere of Academy. Also, uniforms were a big thing for me – I love not having to decide what to wear every morning!"
Ashley Dingle:

"I was looking at Plant and Berkeley, but I knew Academy would be a better fit for me and I knew the girls were going to be really nice!"
Brianna Benito:

"I really wanted the block schedule, so that was a huge factor. I also loved the all-girls aspect, and I knew I was going to get a great education here."

Victoria Wehling:

"It was the plan! I've always known I would go here!"

Hannah Rodriguez:

"I've been going to school here since Pre-K, so I knew I wanted to go to high school here as well!"
Have you joined any clubs/sports yet?
Olivia Fernandez:

"Theater Club and Echoes Yearbook Club."
Katie Taulbee: "

I made TLC (Teen Leadership Council) and I'm on the Swim Team!"
Ashley Dingle:

"I'm currently trying out for the soccer team, but I've also joined Faith Children's Home."
Victoria Wehling & Brianna Benito:

"We're both on JV volleyball!"
Hannah Rodriguez:

"I'm in Golden Girls and I'm also the only freshman on the Jaguarettes Dance team!"
Hardest class you're taking?
Ashley Dingle

: "Physics"

Katie Taulbee

: "Physics and Art 2-D"

Olivia Fernandez

: "Civics"

Hannah Rodriguez:

"Spanish"
What are you most excited for in high school?
Olivia Fernandez:

"I'm really excited to experience my first Mini Course week and attend Winter Formal!"
Hannah Rodriguez:

"I'm excited to become really good friends with everyone in my class!"
Katie Taulbee:

"I'm looking forward to Mini Course week! Through high school, I want to try everything Mini Course has to offer, especially the mission trips and the Disney trip!"

 
Victoria Wehling:

"I'm excited to make a ton of new close friends!"
What do you think about your class so far?
Victoria Wehling:

"On the first day of school, everyone was really friendly and welcoming. Sure, there are different friend groups, but I think everyone really talks and sits with everyone, which is really nice! We are definitely more bonded than I thought we would be starting out freshman year!"
Hannah Rodriguez:

"Our class already feels really bonded! Within the first 2 weeks, I felt completely comfortable with everyone and I have never been afraid to go up to anyone and talk to them!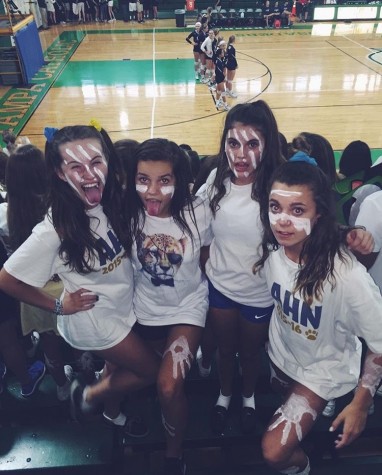 Along with getting over 400 likes on all of their Instagram posts, the freshmen have so many individual personalities and they are already getting involved in lots of activities around the school and attending many AHN sports events! The freshmen also say they want to make a class social media account, like the other classes have, to be able to connect with each other outside of school. If their time at AHN so far has been any indication of the next four years, we can expect the Class of 2019 to accomplish great things!