Unique Scholarships
There are unlimited scholarships for talented students who excel in academics and athletics, but what about the students with average grades and athletic abilities? Don't worry! There are plenty of scholarships for average students like you and me. Students can receive scholarships for an abundance of things from being short to supporting Coca-Cola. Senior, Adriana Torres, says, "I work hard in school, but still find myself in the medium ranking of my class, thank God there are scholarship opportunities for students like me."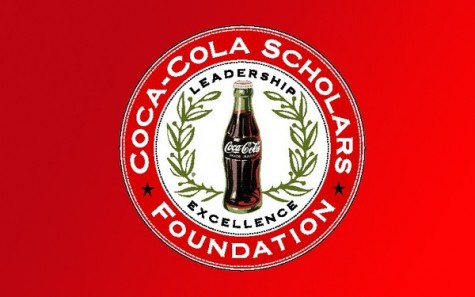 Coca-Cola Scholarship– Coca-Cola offers scholarships for supporters of the Coca-Cola brand. This is funded through The Coca-Cola Foundation and was put in place to help provide students to grow in their education. This certain scholarship does not require a student to have excellent grades. Instead, the foundation approves a list of high schools and the student cannot be a relative of an employee at the Coca-Cola Company. There are 150 scholarships of $20,000 awarded each year.
Catawba College First Family Scholarship– This scholarship is for students whose parents and family members have not yet attended college. It gives students the chance to be the first in their families to receive an education. The scholarship requires a high school degree and a need for student financial aid. The scholarships range from $3,000 to a full tuition.

Walmart Scholarship– Walmart offers scholarships for dedicated employees who have just graduated high school and are looking to further their education. The scholarship requires the student to be a senior about to attend first year college. Once a student has dedicated a portion of their lives to working at Walmart, they are eligible for the Walmart Scholarship.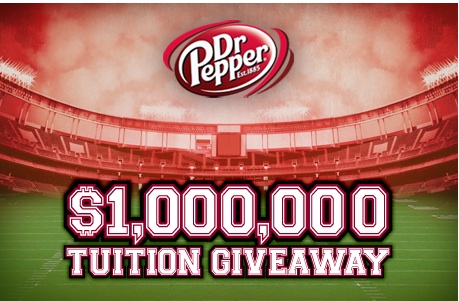 Dr. Pepper Scholarship– Dr. Pepper provides opportunities for young students, giving them a scholarship in order to get through college. Rather than basing the scholarship off of academics, the scholarship is won through a contest. The applicants have to submit a video telling Dr. Pepper why they should receive a scholarship to fund their education. The top 5 contestants win $5,000 for their college education. Senior, Rebecca Castellano says, "I submitted a video, just to see if I could get the scholarship. I had the mentality of "why not"?"

Burger King Scholarship– The Burger King scholarship awards students who have done charitable work and provides them with a chance to further their education. The Burger King Mclamore Foundation funds the scholarships. The people eligible must be a connected to the Burger King family in some way: through marriage, an employee, etc. They must also be high school seniors, the scholarship does not discriminate based on gender, race, religion, etc. The amount that is awarded to the students varies each year, but in the past 20 years the foundation has awarded millions of dollars in scholarships.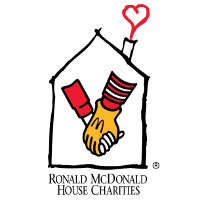 McDonald's Scholarships– The Ronald McDonald House funds numerous scholarships for students. The scholarship is for students that are not yet 21 years of age and have a 2.7 GPA. It does not discriminate based on gender, race, religion, etc. and it awards students who help out in their community. The national scholarships are for $100,000.
Scholarships for short people– These scholarships recognize people's physical difference. According to the rules, "in order to be eligible for this scholarship, a student must be a legal midget. They must be 4'10 or under."  This unique scholarships gives short people an opportunity to thrive in their education. There are multiple scholarships for little people from the Little People of America Foundation that provides up to $100,000 for little people to get through college. Senior, Alejandra Lozano says "I wish I was one inch shorter so I could be eligible for this scholarship. I think it is great that some scholarships recognize people's physical differences."

 
To find out more about 101 different and weird scholarships click here.