Here's what you need to know about Reindeer Raffle
The last week before exams is upon us and that means… REINDEER RAFFLE! This raffle is an annual tradition at Academy and is something everyone looks forward to around Christmas time. Hosted by Student Council, the profits from the event will go towards paying for Formal.
This year, the items being raffled off will include:
Pink perfume and body wash

Evan Longoria signed baseball

Customized photo session by Sara Tallent

$15 AMC gift card

Busch Gardens gift basket (including two tickets)

A Vera Bradley purse

Redkin All Soft Treatment

$15 Starbucks gift card

A Vera Bradley backpack

A Wet Brush (silver)

$30 K Nails gift certificate

Pure Barre basket/class

$15 Dunkin Donuts gift card

Coupon for a free smoothie at Xtreme Juice

Caroline Hill earrings

SOHO Cycling gift basket

$50 Tresca gift card and earrings

Lily Pulitzer coozie and sunglass strap

Viking Fitness gift basket

Olaplex treatment

$10 Tijuana flat gift card

Wet Brush (pink)

Why Not Boutique gift bag

Peerfit gift certificate
Dentist sample care kit
Mani-Pedi gift certificate

Signed football by Cadillac Williams

Signed Phillies jersey by Rob Ducey

Glow Spa Basket

Mrs. Mikos homework pass

Toffee to go, box of toffee

Aveda Salon Haircut

$50 Shear Art Gift-cards

$15 BurgerFi gift card
Eyebrow wax from Nail Elegance
Tickets are on sale for 1 for $0.25 and 5 for $1.00. See a student council member to purchase. Simply fill out the information on the back and place your ticket into the box which you hope to win.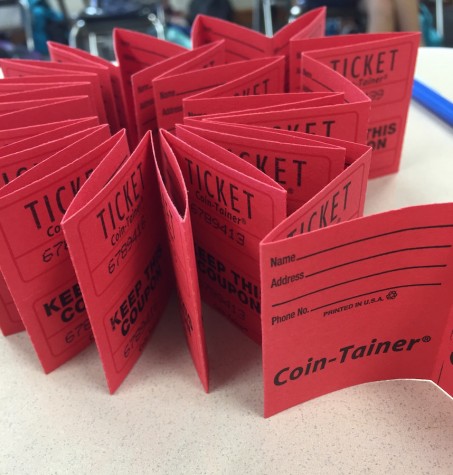 The name drawing will take place during lunch on Friday, December 10. Don't worry, if you are unable to attend and your name is drawn, the item will be stored for you to pick up at a later date.
Miranda Plummer, a Student Council member who is in charge of Reindeer Raffle this year comments, "I plan on putting my tickets into the Busch Gardens basket. It seems to be worth the most and includes two single day tickets."
SNEAK PEEK @ SOME OF THE ITEMS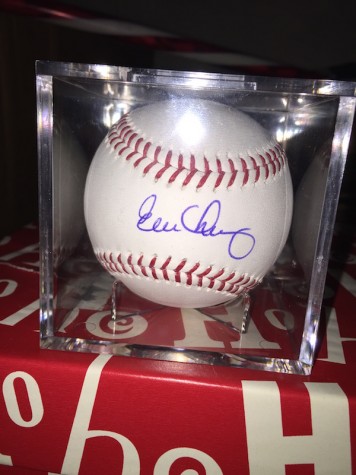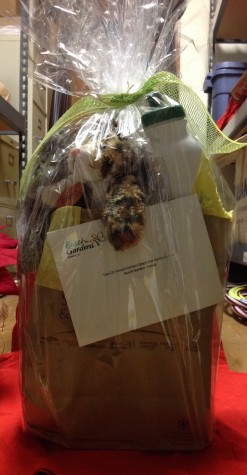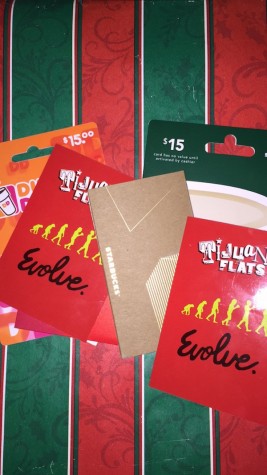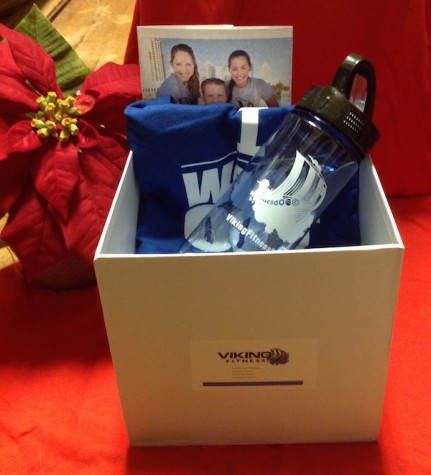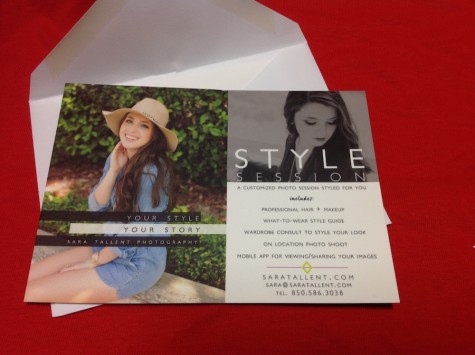 Enter as many tickets as you can to ensure your probability of winning your item. Good luck and Happy Reindeer Raffle!