First Hand Look At Making A College Decision: University of Alabama and Auburn University
May 1, national decision day, is coming up soon, and it is time for the Class of 2016 to know where they are going to attend college. Out of the colleges that I received admission to, I narrowed my list down to 2 schools. The University of Alabama and Auburn University were at the top of my list. In order to make a decision, I had to visit both of the schools and collect pros and cons.
On January 22, my mom and I flew to Birmingham, Alabama. From Birmingham, we made the 2 hour and 15 minute drive to Auburn, Alabama. The drive was pretty pleasant, mainly because of how excited I was to see what Auburn has to offer at its beautiful campus. Finally, we arrived and stayed at the hotel located right on campus, The Hotel at Auburn University. This hotel is only .6 miles away from the Jordan-Hare Stadium but not only is the location great, but the rooms were very accommodating.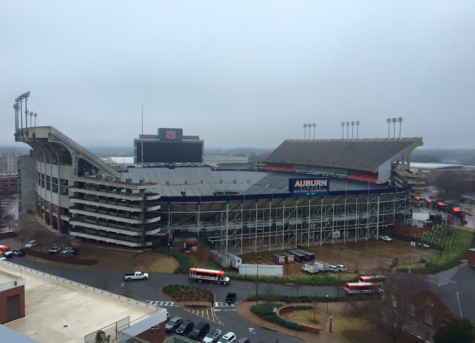 The following day, I attended a scheduled tour at 10:30 AM with a group of about 20 people. They started the tour in the Quad Center which is located directly in the middle of campus. The tour was led by a student recruiter and he did an excellent job at giving us a feel of what Auburn is really about. He took us to the student center where most students go to socialize, eat, or do homework. After the student center, we were brought to the Haley Center which is also what they call "Auburn's tallest building." This building is 10 stories high and approximately 400,000 square feet. It is mainly used to hold classes and can fit up to 8,500 students. We went up to the top where you had an amazing view of all the different colleges Auburn has to offer.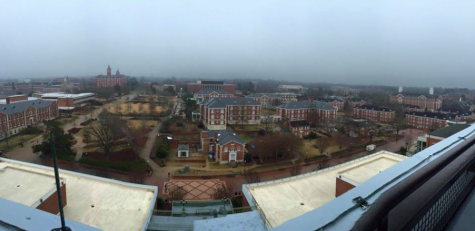 After our tour of Auburn University, it was time to head over to Tuscaloosa, Alabama where the University of Alabama is located. The drive from Auburn, AL to Tuscaloosa, AL was about 3 hours and 30 minutes. My mom and I stayed at the Hotel Capstone, also located directly on campus. We did not arrive to Tuscaloosa until late at night, but we were able to drive through fraternity row and dine at one of Tuscaloosa's most popular eateries, Five. The next morning, we started our guided tour at 8:30 AM. The guided campus tour gives prospective students  the opportunity to see the campus first-hand, learn about UA history, and discover the many opportunities the University has to offer.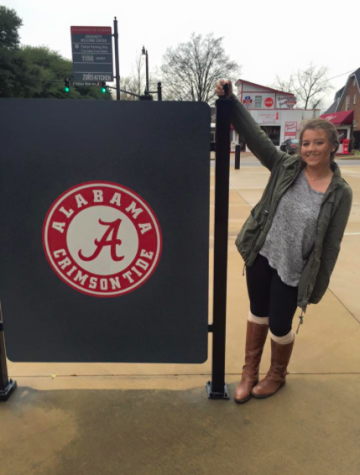 We were taken on a large bus to see the beautiful colleges that The University of Alabama has to offer. The College of Communication and Information Sciences, the College of Education, and the Culverhouse College of Commerce were all discussed on the tour and we were shown the spectacular building where these studies are held. The tour was concluded with  information about student housing and  resources to learn more about UA and the admissions process.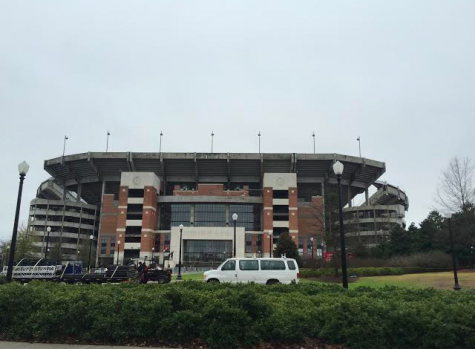 Unfortunately, we had to drive back to Birmingham to catch our flight back to Tampa but before my mom and I left, we drove down sorority row and stopped for a photo op in front of the Delta Gamma house to relive my mothers sorority years. The sorority houses at The University of Alabama were absolutely breathtaking.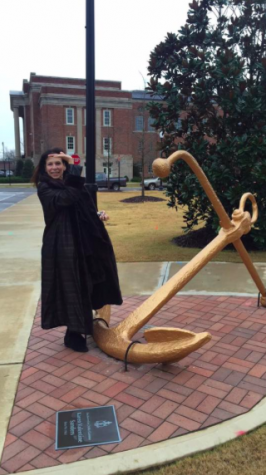 Although both schools were incredible in their own way, I believe that I fit most at Auburn University and I am proud to say that I have enrolled for Fall 2016! Going on this college trip helped me make this tough decision and I am so thankful that I was able to fully experience both schools. Go Tigers and War Eagle!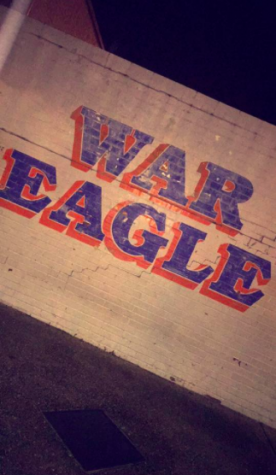 Ultimately, choosing a university is one of the most serious decisions anyone will ever make. Don't make the mistake of choosing a school for the wrong reasons. Go with your gut, and explore where you get the feeling of "this is where I'm supposed to be." The college process is a difficult one, so if there are any questions or concerns of yours ask away. The academy bond stretches beyond just the walls on bayshore. No matter who you are or where you're looking at, and if an Academy girl goes there she will be more than happy to show off her school because she was once in your shoes!