JagBall 2016
Each year, during Catholic Schools week, Golden Girls organizes fun events for the students. This year, for the 2nd annual all-school assembly, JagBall, Academy's dodgeball tournament took place. Seniors, Juniors, Sophomores, Freshman and Teachers played against one another in attempt to win the coveted championship title. In order to participate, you must purchase a shirt specifically designed for your grade. This years Jagball theme was "The Breakfast Club," each grade level was designated to a characters role in the movie.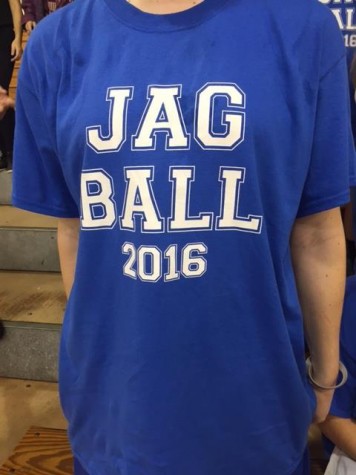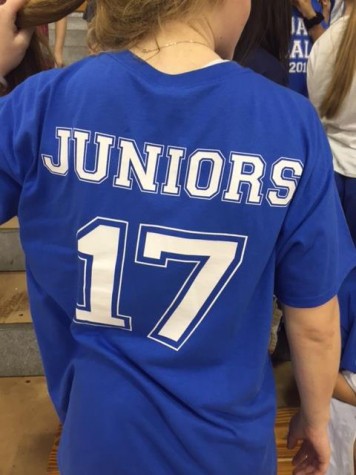 Credit: Zoe Bennett/Achona Online
Seniors were the Rebels based off of John Bender, Juniors were The Jocks based off of Andrew Clark, Sophomores are the Princesses based off of  Claire Standish, and Freshman were the nerds based off of Brian Johnson.
First to play were the Seniors vs Sophomores. The Seniors dominated, even though the Sophomores put up a good fight. Following were the Juniors vs Freshmen, where the Juniors easily defeated the ninth graders. In the "losership", we had Sophomores vs freshmen, the Sophomores reigned victorious. Next, in the Championship game, the Seniors played the Juniors and the 2016 champs were the Seniors! In the last game of the tournament, the teacher all-star team played the student all-star team and the student all-star team reigned victorious.
"This was my first Jagball I thought it was so fun and energized I cant wait to be a Senior seeing them take charge makes me feel super excited for my next three years at Academy", recalls freshman, Regan Oleary
A new addition to Jagball this year was a game of "Hungry Hippo," where two students from each grade and two teachers were selected. The object of the game is to collect as many balls as possible. In order to collect the balls, one teammate would lay on the roller and collect the balls with the basket, while the other teammate would push and control were they were going.
This Academy tradition is done every year during Spirit Week in order to celebrate Catholic High Schools through fun events and activities. At the end of every Academy event, the entire high school runs into the middle of the gym and sings the Alma Mater.