Academy Elects It's 2016-2017 Student Council Officers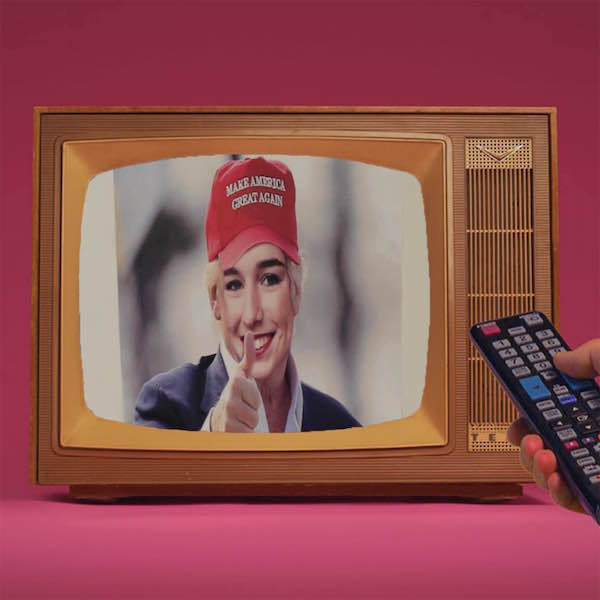 On Friday, April 8, Academy of the Holy Names' student body once again voted for the next year's student council representatives. With all other positions running unopposed, the fight for President and Vice President was intense.
Allison Wehle and Jenna Wiley ran for President, and Danielle Gutierrez and Grace Neal ran for Vice President. Starting on the Wednesday before election day, the candidates were allowed to campaign. Creative signage adorned the halls and candidates could be seen handing out candy, cookies, and donuts during lunch.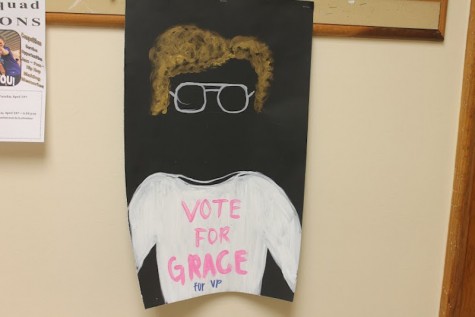 On election day, no one had any definite idea who the winner would be. The candidates were evenly matched, all exhibiting natural leadership qualities and an undeniable willingness and want to take up the positions they were running for.
Junior Julia Hojnaski comments, "I was most drawn to Jenny's campaign, because she seemed especially passionate about taking up the responsibility."
Others, such as Liz Benjamin, liked Ally's campaign for she "portrayed a confident demeanor and managed to incorporate humor into her speech."
At the end of the day Friday, the results were announced. Ally Wehle will be president and Danielle Gutierrez will be Vice President for the 2016-2017 school year. Congratulations girls!
When asked for her thoughts in regard to being the new VP, Danielle Gutierrez commented, "I'm really excited and looking forward to a great year. I can't wait to work with Ally and I'm hopeful that we will do a really great job!"
looking forward to a great year pic.twitter.com/B0vEUvQNx8

— Danielle Gutierrez (@dmgutez) April 8, 2016
Similarly, Allie adds, "I really want to try to bring the school together as one next year and make it as fun as it always is. I'm so excited to lead the school after being a part of it for the last three years." In addition, Ally used social media to thank her voters and supporters.
Thanks to everyone who voted for @dmgutez and I!!! We're very excited for a great year next year!!?❤️?❤️

— Ally Wehle (@Mealz_on_wehlez) April 8, 2016