Jaguarettes In Search of New Talent – Upcoming Audition Week
This week, the Jaguarettes Varsity Dance Team is holding their annual tryouts open to any current AHN student or rising freshmen. Jaguarettes is a great way to get involved in athletics, and is even recognized as a Varsity sport. The dance team has the privilege of performing at AHN volleyball and basketball games, along with various Jesuit games and pep rallies. In conclusion with performing at halftime, the Jaguarettes also compete in 1-2 competitions per year against many other schools around Florida, including Tampa Catholic and Plant.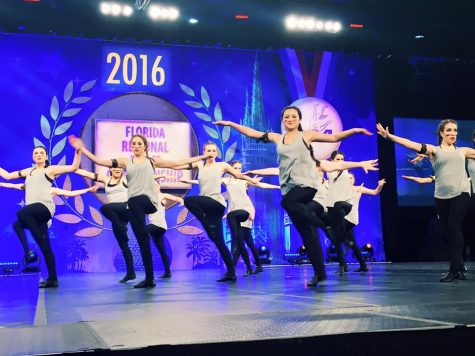 There are many rewarding reasons to join the dance team, though, the team does have an extremely busy schedule from June through April of the school year. As Coach Zummo explains, "Our first event and competition as a squad will commence in July with our annual UDA Summer Camp. We have exciting events in store for the 2016-2017 season- to include a performance at a college game and traveling to two different competitions.  The girls enjoy performing at Academy Volleyball and Basketball games; and our seniors will be traveling to New York City to perform in the Macy's Thanksgiving Day Parade in November!"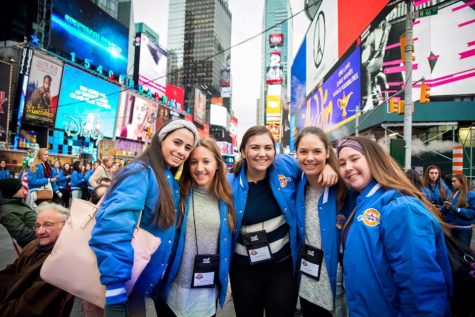 This year, the audition process has been shortened. It has gone from being five days to three days, as Coach Stefanie Zummo wanted to make it coincide more with college dance team tryouts. A highly suggested pre-tryout clinic is taking place on Monday April 18 and Tuesday April 19 where girls will learn a minute and a half routine, along with a special "Kick" routine to be reviewed by the judges at the final tryout.
Of tryouts, Coach Stefanie Zummo states, "We encourage every dancer to not be afraid to show off their talents and strengths at tryouts. The students are given the opportunity to show a turn and leap of choice, as well as, improvise the final few 8-counts of their audition routine in effort to be able to show their strengths. Aside from general dance technique, Jaguarettes are expected to have an immense level of showmanship when performing. A smile is a necessity at tryouts!!"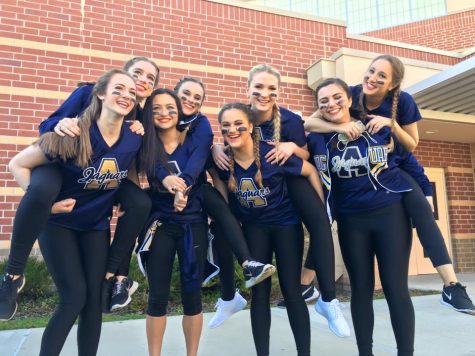 The final tryout day takes place on Wednesday April 20 from 4-8pm in the Gym on the MacDill side of campus. This is the opportunity for girls trying out to have one moment to fully showcase their talents in front of a panel of judges and Coach Zummo.
WHAT CAN I EXPECT?
Be prepared to try your hardest and truly give each day of tryouts your all! Even though you aren't being judged at the pre-tryout clinics, giving 110% is important because it will help you to do your best at the final audition.

At the final tryouts, the most important aspect of your audition is showmanship. This determines whether or not you are able to pump up a crowd during a routine with facials, something that is imperative when performing in front of a large crowd.
WHAT DO I WEAR?
Monday and Tuesday: Wear anything you can move in, preferably shorts and a tshirt/tank top with Jazz shoes (any-colored). Also make sure your hair is out of your face at all times.

Wednesday: Black leotard (or tank top), Black dance shorts, Tan tights, and tan jazz shoes. Make sure your hair is up and makeup is not necessary but encouraged to look presentable.
ANY REQUIREMENTS?
Standard Technique: 1-2 pirouettes, various leaps (right, left, side), calypso, spinning disc, basic Pom arm technique
For any other questions, contact Head Coach Stefanie Zummo at [email protected]