Planning a Graduation Party 101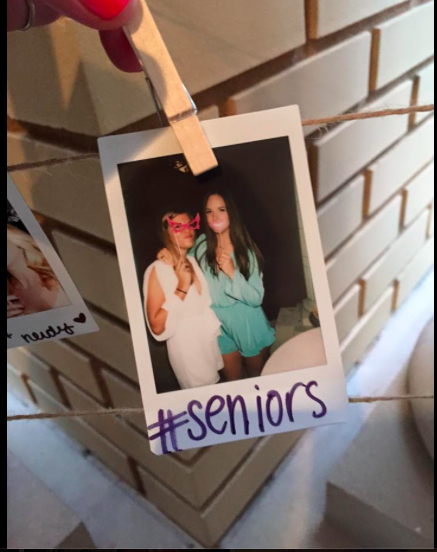 While not everyone will have a graduation party, if you do plan to throw one you must have a game plan set so you can throw the best party with the least amount of stress possible. Here are some suggestions for what kind of party you can throw and the pros and cons for each.
     1.  A dinner party for just close family and friends 
Pros:
You don't have to stress out about planning, setting up, or cleaning up.
Restaurants that are good places to hold parties are Berns, Brio, Eddie V's, Pane Rustica, just to name a few.
Cons:
You may have to book the location way in advance and it may cost more than having an open house or a small gathering.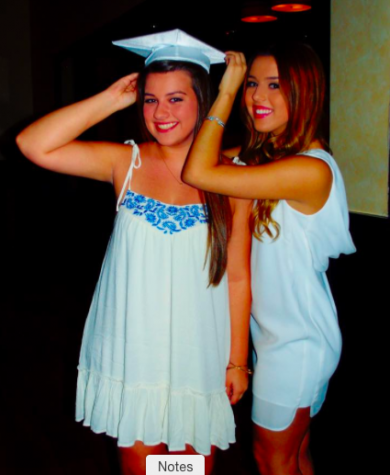 Credit: Jackie Joyce(used with permission) 
Senior Jackie Joyce with Alum Isabella Gonzalez at her graduation party last year
     2. A themed party at your house (depending on what college you are going to)
Pros:
It is cheaper than renting a location, you know what is there and what you need to buy,  and you never have to leave your house the day of the party.
An example of a party that you could have at your house is a hoe down with country food, music, and decorations.
Cons:
Your house may get messy from the party and you will have to clean it up yourself.
      3. A themed party at a venue 
Pros:
You don't have to worry about cleaning your house the venue will set up and clean for you.
An example of  a themed party at a venue could be having a Hoe Down at a local farm.
Cons:
This option will probably be the most expensive of all the options because you not only have to rent the venue, but you also have to purchase food and decorations as well.
       4. An open house
Pros: 
This is probably the most cost and time efficient option, the only major purchases you have to make is food and minimal decorations.
Cons: 
You have to clean up your whole house once the party is over.