Abnormally High Number of Girls Dropping Classes This Year
One of the most stressful things about starting a new school year is picking the right schedule. Fortunately, Academy gives students an "add/drop" period during the first two weeks of school to try out their new classes and make sure that they are a good fit. This year, however, an abnormally high number of girls dropped classes within the first two weeks.
For the Seniors, Anatomy was the most common class to drop. Girls signed up for the class last year believing that they were going to receive Honors credit, but when it remained a CP course, several girls dropped the class after the first day.
Although senior, Sophia Mastro did not drop the class, she stated, "The class was way too much work for a CP class. If you're not going to receive honors credit, it's not worth it."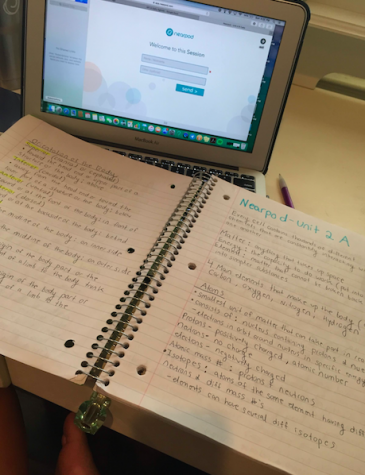 Another problem with the Anatomy class is that it is a "flipped classroom," meaning that the students watch the lesson at home and do practice worksheets the next day in class. Although this sounds like a good idea, the flipped classroom resulted in extra homework because it was up to the students to write notes and learn the material at home.
Some girls in the senior class also dropped classes because they were concerned with class size. This year, they found that not all class sizes were equal; some would have almost 30 students and others would have 15 students. Especially for AP classes, most girls don't like having a huge class because it takes away from individual time with the teacher.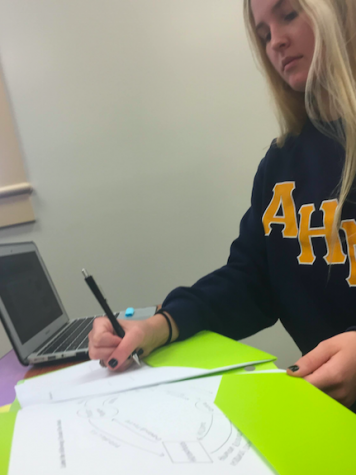 Two classes that juniors dropped were Precalculus and APUSH.
"I think a lot of people wanted to drop Precalc at first because there is a ton of homework and they had a hard time getting used to the teacher's style, but I personally think the class is not that bad anymore," admitted junior, Kenna Weathers.
Girls who dropped APUSH mostly thought that the course was going to be too difficult. After taking the first quiz and experiencing a couple classes, they realized that they may have signed up for more than they can handle.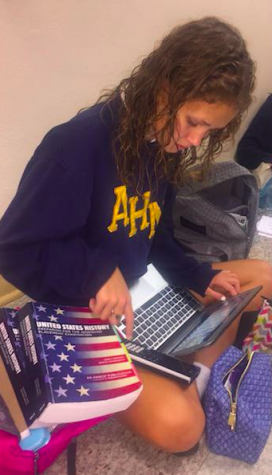 Spanish 3 Honors was a course that was dropped by several sophomores.
According to a student who wished to remain anonymous, "I dropped the class because everyone was fluent and I felt out of place. I would ask my teacher a question and I would never get an answer because she would respond in Spanish. I had no idea what she was saying."
Also, girls dropped the class if they did poorly on the first quiz.
Another class that sophomores dropped was AP Human Geography. This course can be challenging for sophomores because it is the first AP class that is offered to them.
"I dropped AP Hug because I didn't have a study hall and I have practice after school everyday. I knew I wouldn't be able to dedicate the time that I needed to do well in the class," stated sophomore Morgan Farrior.
Although it may seem like a lot of girls are dropping classes this year, Academy does a good job of placing students in classes that will challenge them, but they can still be successfull.