How to Glo Up Your Grades
Even though grades are not an Academy girl's favorite subject to talk about, they are extremely important. Getting good ones can bring you many benefits, like making your parents and yourself happy and helping with getting into your dream college. Therefore, even though school is stressful, knowing how to get exemplary grades will make your life much simpler.
stressed is an understatement

— emily (@emilyyanders0n) February 18, 2016
Three study tips that Academy girls suggest to glo up your grades are to put away social media, collaborate with study partners or study groups, and take breaks.
Social Media is awesome, but if you are trying to study efficiently, it is distracting. Taking a break from your phone will most likely help to improve your grades. Some people find leaving their phone in a different room while studying helpful. Others cut their phone off completely in order to not be distracted.
Junior, Claire Obeck, always applies this method to glo up her grades!
Obeck claims, "It is kind of refreshing to just clear my mind of all the social media stuff and just focus on what I am studying. It definitely allows me to retain the information better," when asked about the effects of this study tip.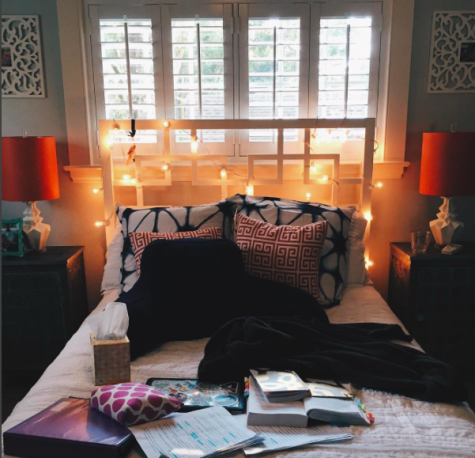 Friends who study together really do succeed together! Studying with a partner will help with the reduction of procrastination and getting distracted. Students who normally have these problems should study with others and rely on them to keep them on task. Freshmen, Audrey and Ellie Boos, believe that when they study together, it improves their grades!
Audrey Boos states, "It is so much easier to study and do homework with my twin because it helps me to understand the material better and have someone there to help me."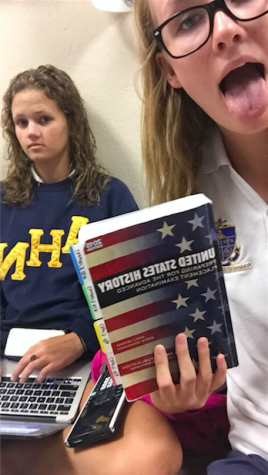 The last and most enjoyable study tip to glo up your grades is taking ample breaks for food, drink, exercise, and activities that allow you to relax. This helps your brain to destress and not be overwhelmed so that it can stay alert and be able to retain information.
Senior, Alyssa Muir, states that taking breaks helps her "…because it allows me to unwind for a few minutes from whatever I am studying for."
Try these study tips in order to glo up your grades this school year!